11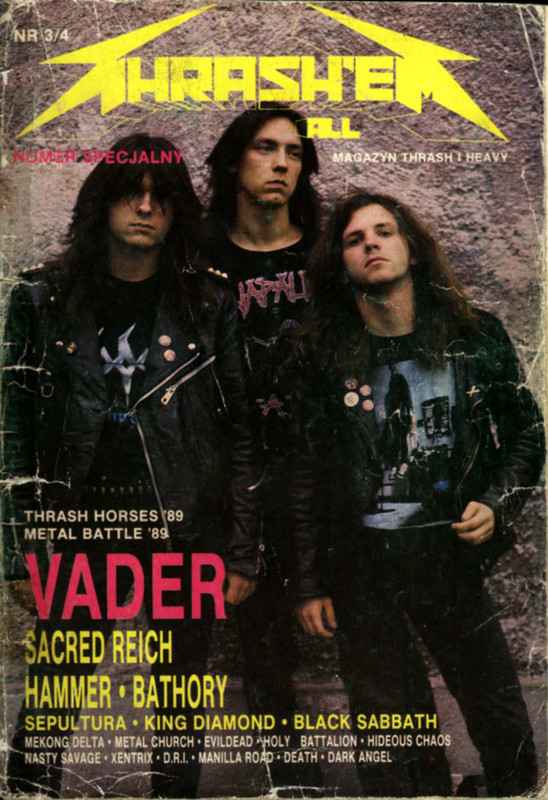 Fanzine: Thrash 'Em All
Issue: 3/4
Country: Poland
Scan Format: JPG 96dpi
►
look in post below for a new link
---------------------------------------------------------------------------------------------------
In Polish.
This issue was larger than the previous two so it combines Issues 3 and 4 into one big issue #3/4
.
w/Vader, Sacred Reich,
Hammer
, Bathory, Sepultura, King Diamond,
Mekong Delta
, Metal Church, Evildead,
Holy Battalion, Nasty Savage
, Xentrix, D.R.I., Manilla Road, Death, Dark Angel, Hideous Chaos, etc.
---------------------------------------------------------------------------------------------------