18
Artist: V/A
Release: Saerpe Metal Union [Compilation 4-way split] (1998)
Genres: Black Metal/Black-thrash/Gothic Metal
Country: Norway (Sarpsborg)
Bitrate: 320 kbps
►Dead Link
---------------------------------------------------------------------
https://www.metal-archives.com/albums/C ... ion/133796
A Compilation of 4 bands from the Sarpsborg area. The first 2 bands, Infernal and Sunshine's Gone, play extreme Norse Black Metal with Infernal being the faster speedier one (similar to Marduk actually). Soul Transition is black/thrash metal and they're ex-members of
Perdition Hearse
. And Con Anima is Gothic Metal. They have female vocals and a lot of symphonic elements and gothic atmospheres. A great compilation.
This Compilation is actually these 4 bands demo's as follows:
Tracks 1-5:
Infernal
"Holy Unholy" 1998 demo#2
Tracks 6-8:
Sunshine's Gone
- 1997 demo
Tracks 9-11:
Soul Transition
"The Calling" 1996 demo
Tracks 12-14:
Con Anima
"The Angel Of Melancholy" 1998 demo
I have the Promo CD that was sent to radio stations in 1998.
Scanned and ripped from my personal collection.
I found 2 demo covers and a logo online
.
---------------------------------------------------------------------
1. Infernal - Bloody upon the Altar
2. Infernal - Once Again
3. Infernal - Holy Unholy
4. Infernal - The Last Eternal Winter
5. Infernal - The World Is Mine
6. Sunshine's Gone - Shield of Flames
7. Sunshine's Gone - In the Black
8. Sunshine's Gone - When Sunshine's Gone
9. Soul Transition - The Call from Within
10. Soul Transition - In the Perdition Hearse / Dead While Living
11. Soul Transition - Nivlheim
12. Con Anima - The House on the Hill
13. Con Anima - The Price (
Twisted Sister-cover
)
14. Con Anima - The Angel of Melancholy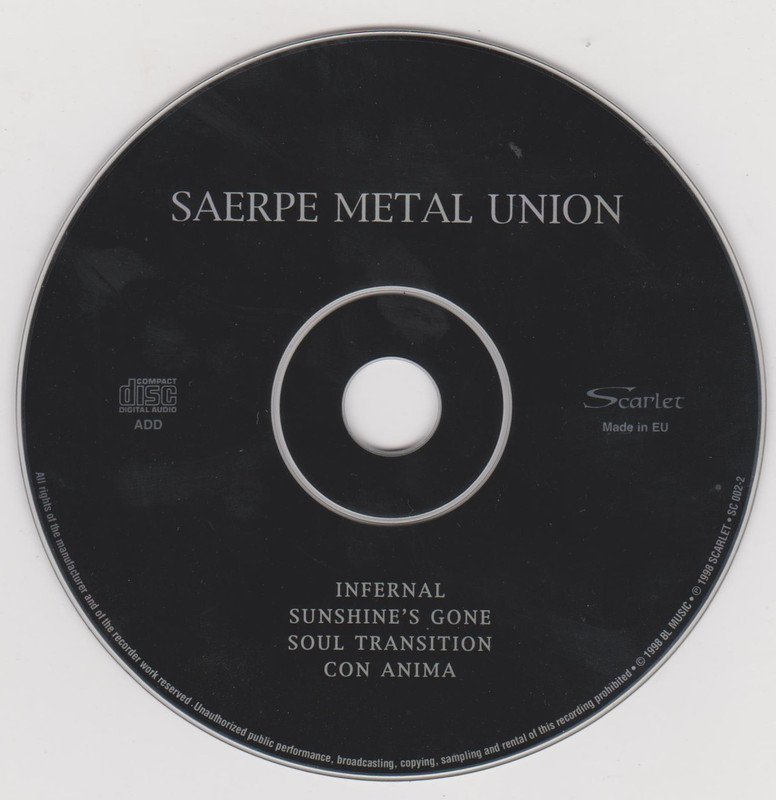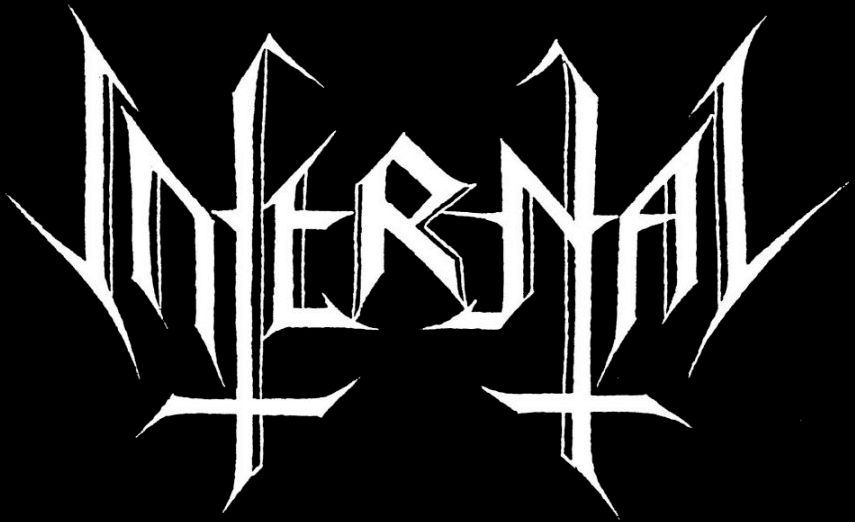 Soul Transition demo tape: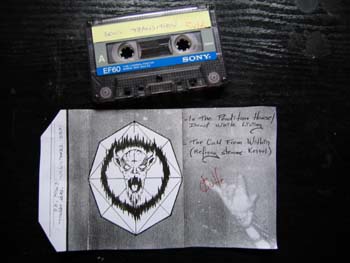 Con Anima demo tape: