24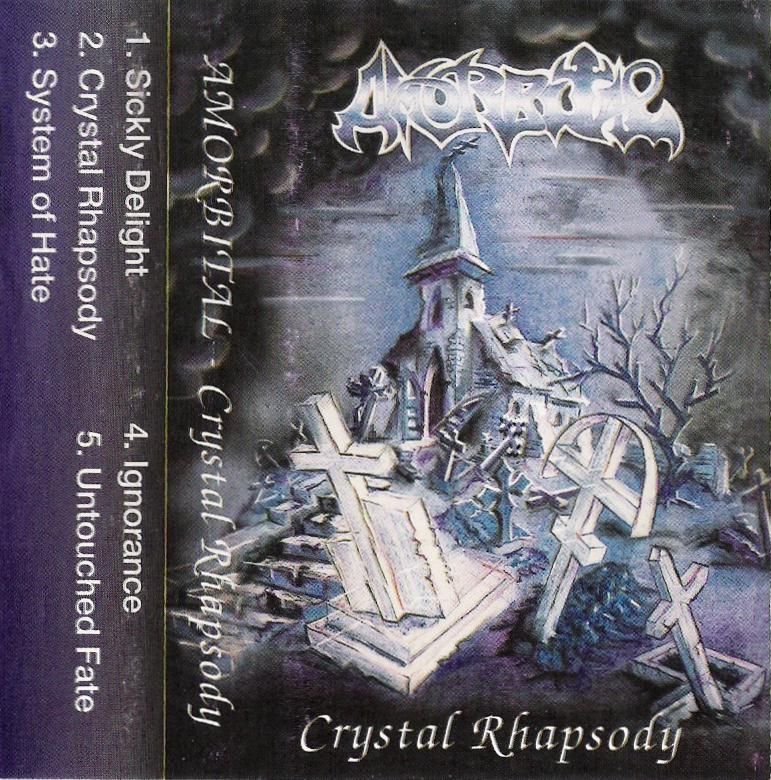 Artist: Amorbital
Release:
Crystal Rhapsody
Year: 1996
Genre: Old-School Death Metal
Country: Slovakia
Bitrate: 320 kbps mp3 (CBR)
►Link:
Hidden Link
---
Info
Demo of this superb OSDM band from Slovakia, a country which has definitely punched above its weight in death metal talent. At times, they sound like a more frantic, uptempo version of Chuck Schuldiner's Death, while at other points they display a bit of black metal influence. This isn't "melodic death metal" so much as "death metal which contains melody".
Metal Archives entry
---
Track list
1. Sickly Delight
2. Crystal Rhapsody
3. System of Hate
4. Ignorance
5. Untouched Fate