13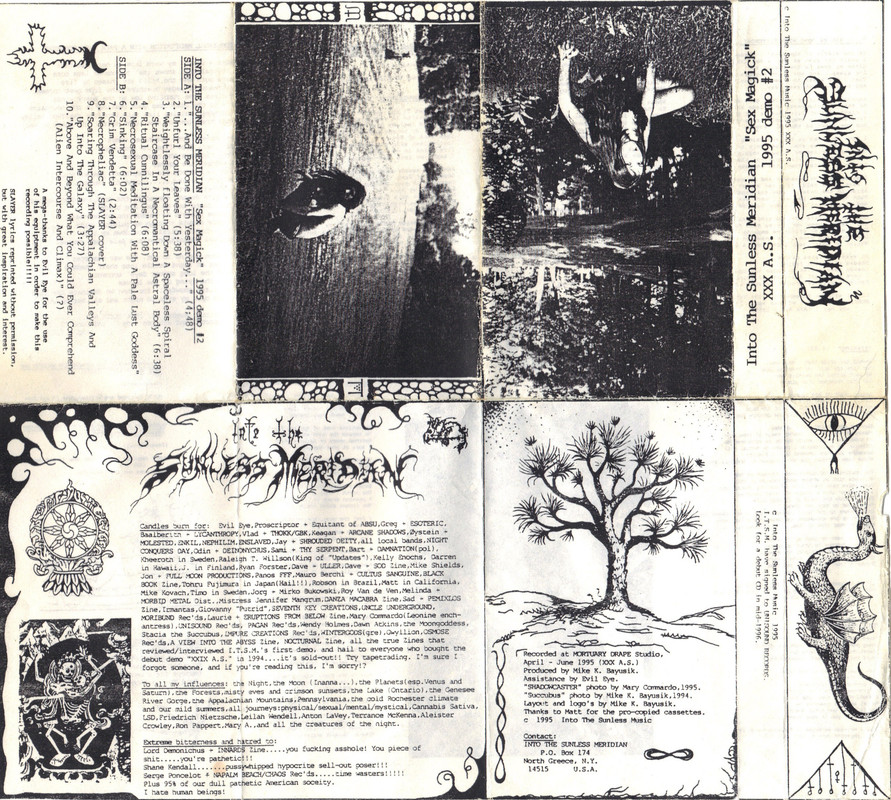 Artist: Into The Sunless Meridian
Release: Sex Magick
Genre: experimental atmospheric black/death/thrash
Country: USA (Rochester, NY)
Bitrate: 160kbps
►Dead Link
---------------------------------------------------------------------
2nd demo of solo-project of Mikael (then in Buried Beneath).
Experimental black metal.
The girl on the demo cover is Stacia "The Succubus" Parlee and I photographed her in Mt. Hope Cemetery in 1995. Many years later we had a VERY bad falling out when it turned out she was a crazy lying c*nt who sent Police to my elderly mothers house claiming I was a pedifile because I shared these pics online WITH HER CONSENT. She was 19 when they were taken. I hope she is either suffering or dead today.
---------------------------------------------------------------------
1. ...And Be Done With Yesterday...
2. Unfurl Your Leaves
3. Weightlessly Floating Down A Spaceless Spiral Staircase In A Necromantical Astral Body
4. Ritual Cunnilingus
5. Necrosexual Meditation With A Pale Lust Goddess
6. Sinking
7. Grim Vendetta
8. Necrophiliac (
Slayer-cover
)
9. Soaring Through The Appalachian Valleys And Up Into The Galaxy
10. Above And Beyond What You Could Ever Comprehend (Alien Intercourse And Climax)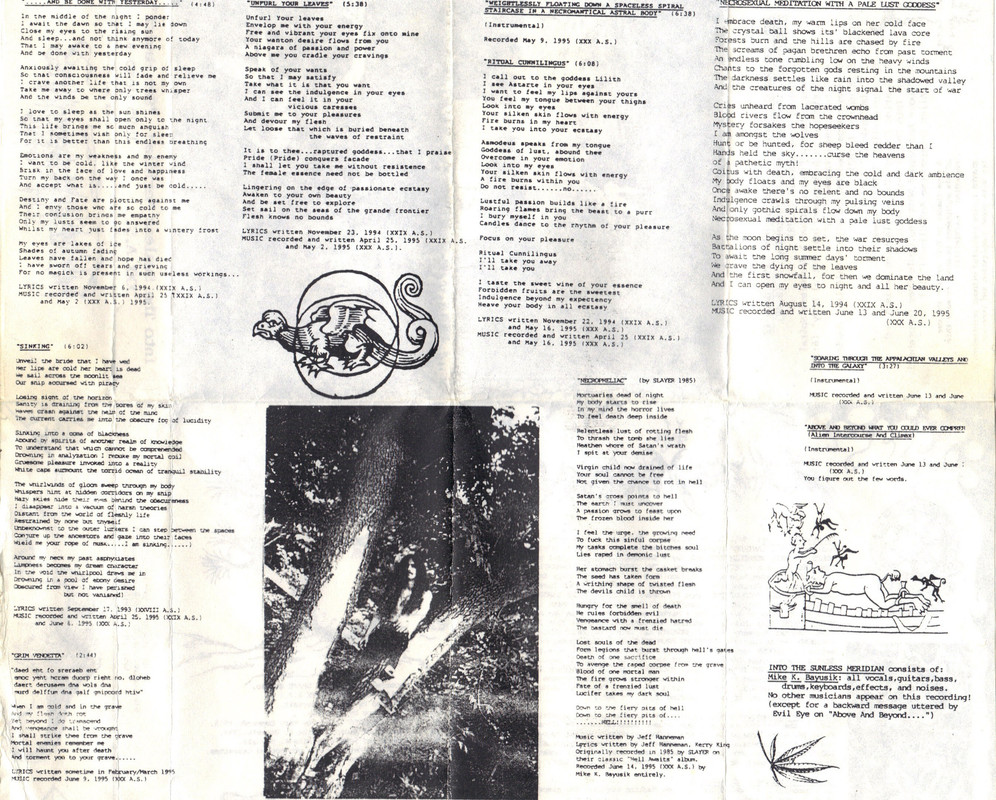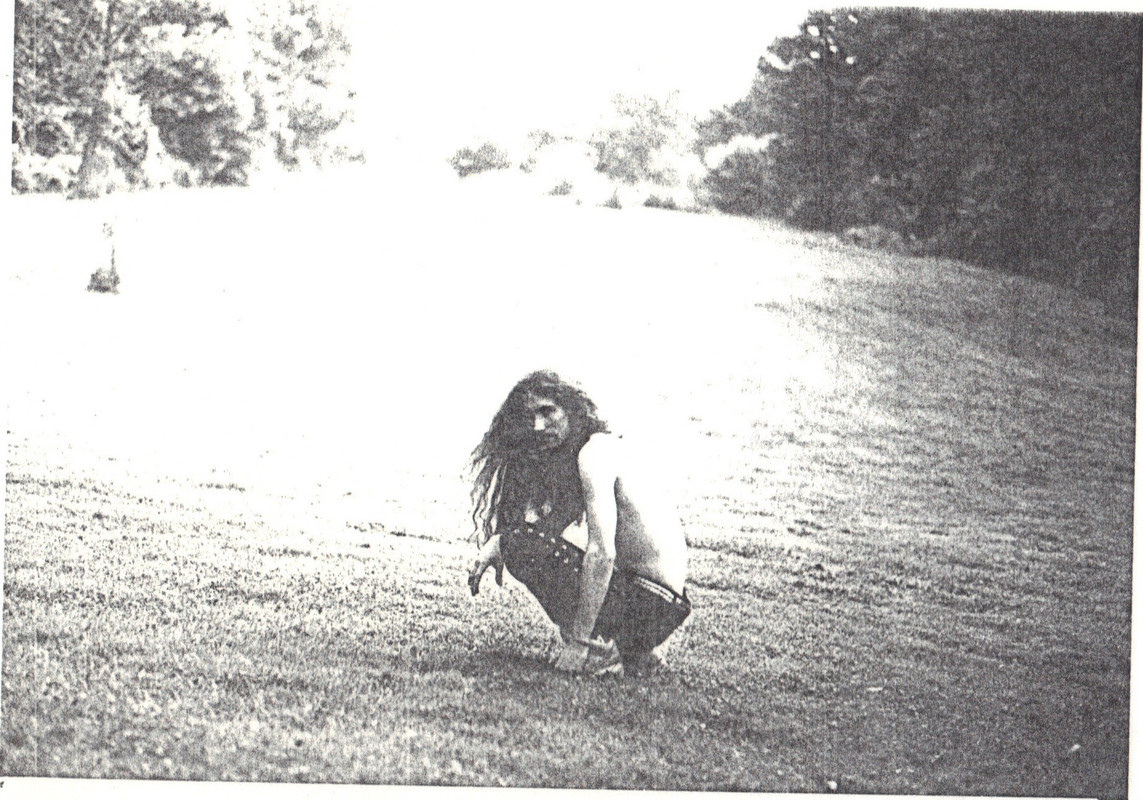 This photo was taken in the huge backyard of the house I lived in at the time on Ridge Rd. in Parma, NY by Mary Comardo (my then-GF).