14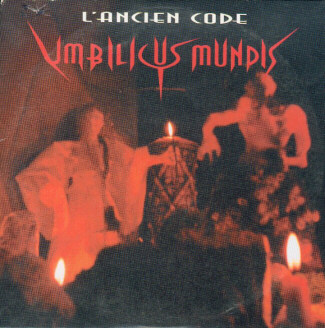 Artist: Umbilicus Mundis
Release: L'Ancien Code [EP] (1998)
Genre: Black/Thrash/Progressive Metal
Country: France
Bitrate: 1411 kbps
►
Hidden Link
---------------------------------------------------------------------
https://www.metal-archives.com/bands/Um ... ndis/21394
Here is a little rarity from a very underrated band.
Formed in Laon, Hauts-de-France (France) in 1997, Umbilicus Mundis played a mixture of Black, Thrash, Heavy and Progressive Metal and it sounds really cool ! they appeared on the "Metal Session : Vol 1" Compilation (1997) with the first track of this EP, "Armagedon".
"L'Ancien Code" is the only official release of the band, it was recorded and produced by Stéphane Buriez of Loudblast and released in 1998. A 3 track demo was released in the early 2000s,"Lucius Chronicles" (link here :
viewtopic.php?f=53&t=41478&hilit=umbilicus+mundis
) and the band appears to be splitted-up since a long time.
Vocals : Ismael
Guitars : Stéphane
Bass : Julien
David : Drums
---------------------------------------------------------------------
1 - Armagedon
2 - The Black Book
3 - Orphee
4 - Necromatia
5 - At Twelve O'Clock
(here is the link to the front cover picture :
https://mega.nz/#!D59gBSqJ!IGvMKUR51O6J ... Y8x_ZiEUb8
)