15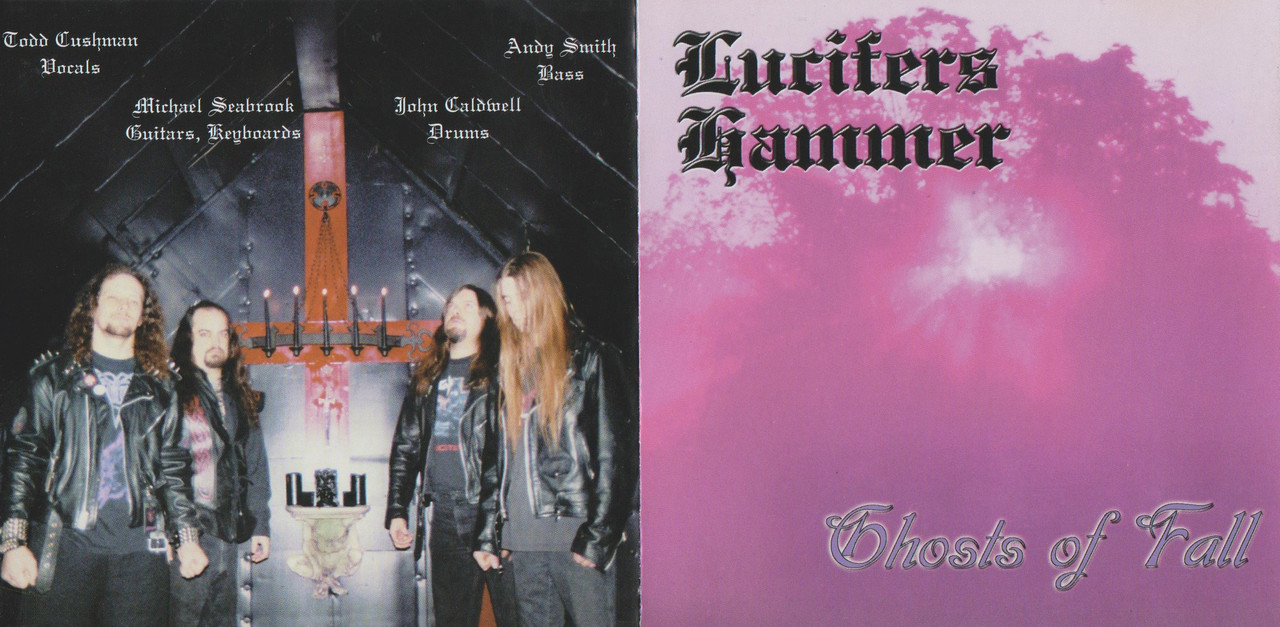 Artist: Lucifer's Hammer
Release: Ghosts Of Fall
Genre: Black/Death Metal
Country: USA (Westland, Michigan)
Bitrate: 320 kbps
►
new link in comment section below
---------------------------------------------------------------------
https://www.metal-archives.com/bands/Lu ... mmer/20595
2nd CD released in 2001.
** Tracks 7-10 are the "Hymns to the Moon" 1995 demo#4
. They are a sort of bonus, and it is a CULT demo of excellent U.S. Black/Death similar to early Absu, Vital Remains or Imprecation.
Tracks 1 - 6 are the CD, and one of those songs is a Celtic Frost-cover, and then there's a remixed version of a demo track (trk. 11).
They call this their 2nd full-length. Far be it from me to argue. This was also their last release. This 2nd CD is EXCELLENT black death! Great riffing, vicious vocals more on the black metal side. It's also Brutal. Maybe Brutal Black metal could apply?
And their Celtic Frost cover is one of the best fucking cover-songs I have ever heard! Seriously....it's THAT good!
And within the see-through jewel case was an incense stick. It's included in the pics.
Highly recommended
, especially if you have not yet heard the 1995 demo.
---------------------------------------------------------------------
1. Ancient Gods
2. Lacus Mortis
3. Ghosts of Fall
4. Land of Winds & Ghosts
5. Mystic Dawn
6.
The Usurper
(
Celtic Frost-cover
)
7.
Dark Tower
**
8. Garden of Solitude
**
9.
Entrance to Gehenna
**
10. Widow's Lament
**
11. Dark Tower (Remix)