11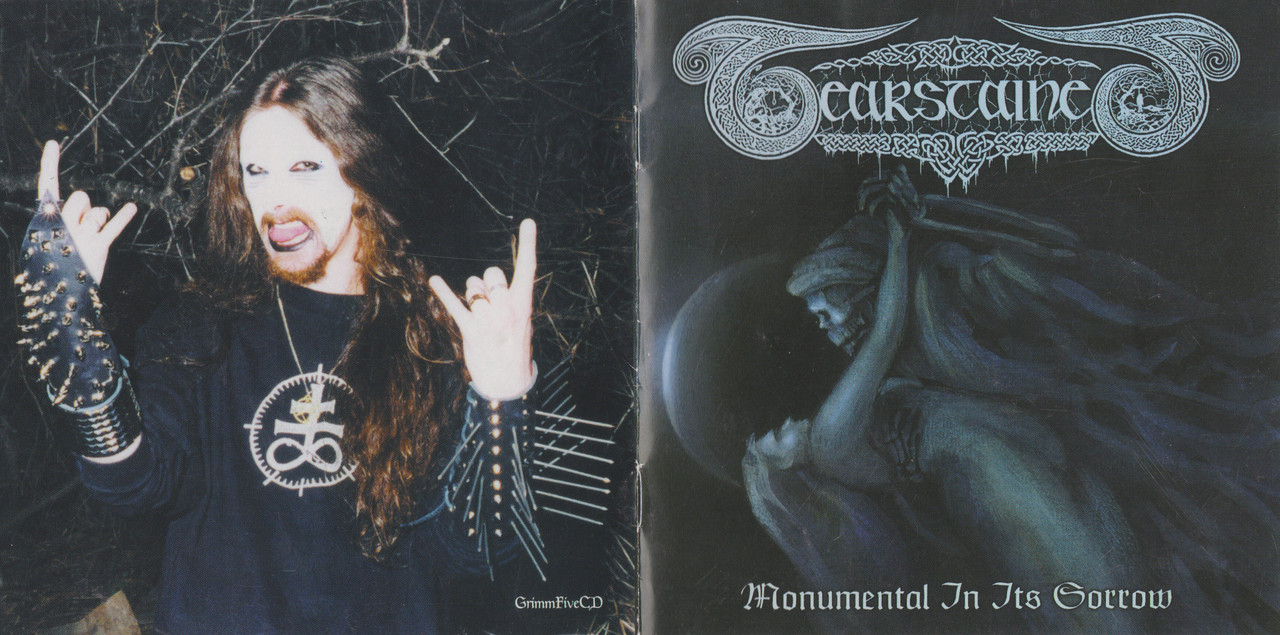 Artist: Tearstained
Release: Monumental In Its Sorrow
Genre: Depressive Black Cult
Country: USA (Rochester, NY)
Bitrate: 320 kbps
►Dead Link
---------------------------------------------------------------------
https://www.metal-archives.com/bands/Tearstained/237
The debut, and original pressing, of Tearstained's 1st CD released in 1999 on Mordgrimm Records. This is my solo-project. This debuted the style that would evolve on the next 2 albums which, together, comprised of the "Suicide Trilogy". It was called "Depressive Black Cult". After the album there is a track 9 that is 2 hidden cover-songs. They are not listed in the booklet, but they are listed below. Every Tearstained CD has 2 hidden cover-songs not listed in the booklets, one of which is always a Bathory-cover. This album is like what would happen if Bathory and Mercyful Fate collided, with some explorations into depressive doom and atmospheric black metal. The Metallica-cover was done as I envisioned Quorthon would have performed it had he done a cover of it, so I always call it a Bathorized Metallica-cover. Cover-art by J. Petagno, who is also responsible for the Motorhead logo, Alice Cooper "Billion Dollar Babies" LP-layout and many many other classic album covers. Photos of Mikael by Evil Eye (R.I.P.) Logo by Kris Verwimp. In fact it's even a centerfold featured in the book "
Logos From Hell
".
This album would be re-issued in 2005 on Barbarian Wrath with 2 then-new songs that only appear on that re-issue and a new layout and cover-art.
Mikael - all instruments & vocals, recording, engineering and mixing.
---------------------------------------------------------------------
1.
The End of This Incarnation
- 7:06
2. The Clouds That Grieve - 3:06
3. Thunderstorms Ease Me - 6:00
4.
Bat Horde
- 5:01
5.
Suicide Pact
- 5:18
6. Dead to the World - 5:06
7. The Death of All That Is Beautiful - 6:09
8. Tearstained Nightsky - 9:04
9. Equimanthorn (
Bathory-cover
) / For Whom the Bell Tolls (
Bathorized Metallica-cover
) - 08:14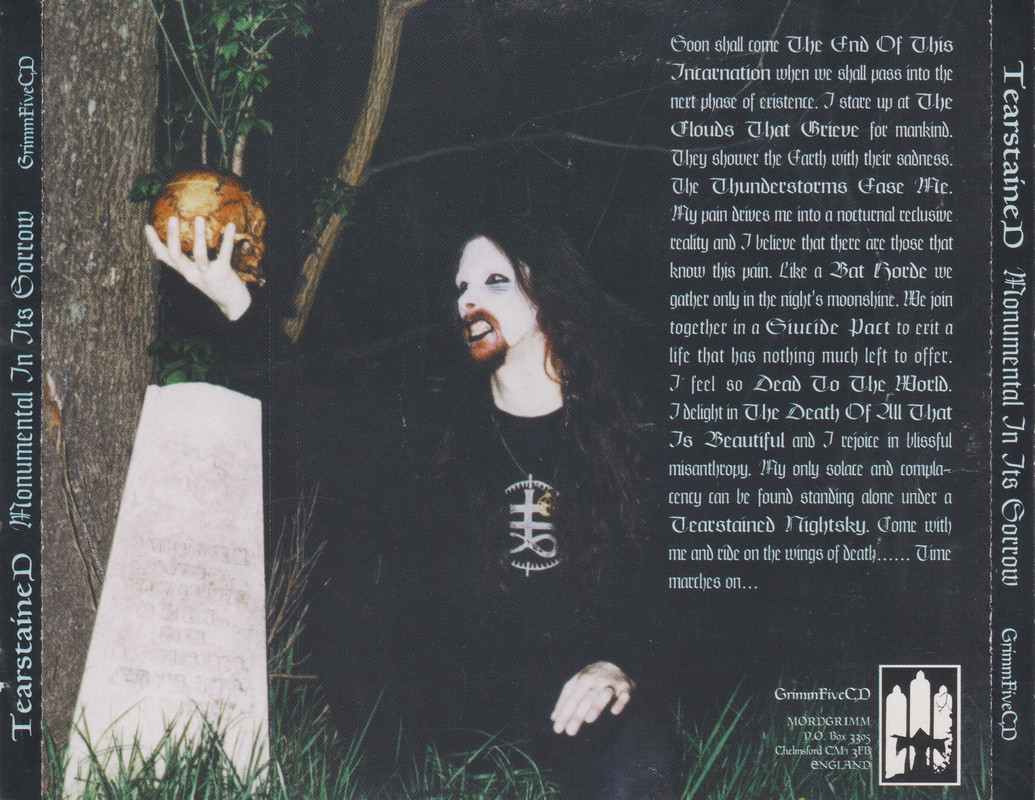 The poem on the back incorporates all the song titles in the order they appear on the album.
I did this in tribute as Bathory did on the back of their "The Return..." album.
see-thru tray picture: