21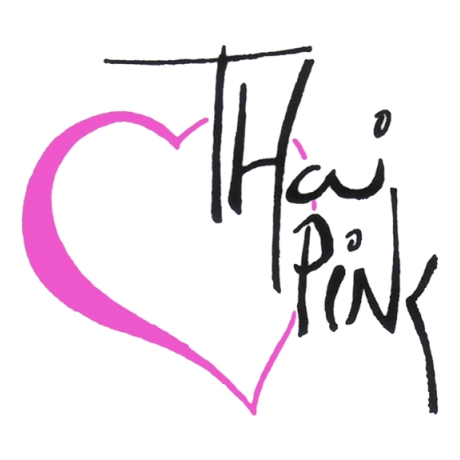 Artist: Thai Pink
Release: Demo
Genre: Hard Rock/70's Glam Rock
Country: USA (Tucson, AZ)
Bitrate: 320 kbps
►
Hidden Link
---------------------------------------------------------------------
Info
THAI PINK - Demo (1987) USA
Self-Released Promotional Cassette
Recorded @ The Sound Factory, Tucson, AZ 1987
320 kbps
Eric Martin - Vocals (BLACK SUPERSUCKERS, JUNKYARD DOGS, THE HUSTLERS)
Billy Bowers aka Billy Joe Bowers - Guitar (JUNKYARD DOGS)
Eddie Daly aka Eddie Spaghetti - Bass (SUPERSUCKERS, BLACK SUPERSUCKERS, JUNKYARD DOGS, SCREWMATICS)
Dan Seigal aka Dancing Eagle - Drums (SUPERSUCKERS, BLACK SUPERSUCKERS, JUNKYARD DOGS, THE BOXING LESSON, EAGLE vs BEAR)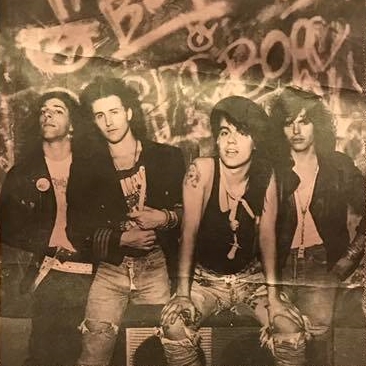 THAI PINK were an American Hard Rock band formed in Tucson, Arizona in 1984 by five friends who all attended the city's Santa Rita High School.
The band are best known nowadays, (if at all), as an early iteration of most of the players who would go on to find greater notoriety in later years as the SUPERSUCKERS.
Sonically, the band had a sound that owed something to bands like HANOI ROCKS, NEW YORK DOLLS & LORDS OF THE NEW CHURCH, as well as contemporary kindred spirit UK acts like THE BABYSITTERS & MARIONETTE too.
Thai Pink bass player Eddie 'Spaghetti' Daly recalls, 'We were a kind of glam-rock band, but not in the Heavy Metal way, like POISON or anything like that.
We wanted to be like GARY GLITTER-meets-CHEAP TRICK. We wanted those kind of big beats and nonsense choruses. The songs didn't really have to mean anything and it was probably best if they didn't. I still think it was pretty good.'
The quintet set about playing every show they could, but although they had a loyal hard-core following initially they found they were a bit of an anomaly in the musical landscape locally.
Spaghetti remembers, 'we definitely didn't fit in with whatever the musical scene was back then. For me, it seemed like there were either Heavy Metal bands or else those kind of jingly-jangly, singer/songwriter types.
You know, bands that sounded like CAMPER VAN BEETHOVEN or GREEN ON RED, stuff like that. There were a lot of bands who had those kind of vibes and we didn't fit in with either one of them.
We just didn't want to do those things.'
After shedding one of their guitarists, (Vaughan Cromwell), the quartet began to attract some label interest, with A&M Records stumping up the cash for the group to record a demo after the label was impressed by what they'd seen & heard at a 1986 showcase gig performed at the Tucson Garden.
Those A&M demo recordings unfortunately didn't persuade the label to offer Thai Pink a record deal however, but did at least provide the band with some much needed studio experience.
A 2nd self-financed demo, this time containing eight original songs, was then recorded at The Sound Factory in Tucson, AZ in 1987.
Two of the songs from this demo tape (Marry Me & Leave That Girl Alone) also appeared on the Various Artists compilation album, 'Tunes From Tucson', released on cassette by Sitting Duck Sound later that year.
Following the release of the demo, the band performed some more local gigs before guitarist Billy Bowers announced to his bandmates that he was leaving the group and moving to California.
Later on Bowers, (as 'Billy Joe Bowers'), would become involved in the recording, engineering & mastering side of music as the staff engineer at Sound City Studios from 1992-1997, working with the likes of AC/DC, MASTODON, BLACKBERRY SMOKE, METALLICA & KYUSS.
He now owns Casa de Amor Studios in Atlanta, GA, & in a nice 'full circle' move he produced the Supersuckers 2008 'Get It Together' album & their 2006 'Paid' EP.
The remaining members of Thai Pink enlisted another of their old school friends, Ron 'Rontrose' Heathman to replace Bowers, & this line-up went on to complete the band's outstanding commitments.
Adding 2nd guitarist Dan 'Thunder' Bolton, the group shed the Thai Pink name & sound in November 1988, renaming themselves BLACK SUPERSUCKERS, a name borrowed from an advertisement in the back of an adult magazine they 'discovered' in their rehearsal space.
Having decided that they had to get out of Arizona to have a decent shot at success, the new band moved to Seattle, (after deciding on their destination with a coin toss) in 1989.
The relocated Black Supersuckers recorded demos later in the year at Word Of Mouth Studios in Seattle with SOUNDGARDEN, BRUCE DICKINSON & NIRVANA producer Jack Endino which saw the group courted by SubPop Records, but Eric Martin was by now dabbling in hard drugs, and in an effort to clean up he left the group and returned to Tucson.
Once bassist Eddie 'Spaghetti' Daly reluctantly took over vocals in the wake of Martin's departure it was decided that the group would continue as a four piece, and the 'Black' portion of the group's name was dropped.
It was then that the story of the SUPERSUCKERS, the self-styled 'Greatest Rock 'n' Roll Band In The World' would truly begin, a journey which continues to this day.
To date, the Supersuckers have released 13 studio albums, several live albums, EPs galore, multiple splits, a big ole stack of 45s, and have toured all over the world as headliners and shared stages with some of the biggest bands in rock and beyond, such as THIN LIZZY, PEARL JAM, MOTORHEAD, WHITE ZOMBIE, WILLIE NELSON & RAMONES.
After leaving the Black Supersuckers Eric Martin would eventually form THE HUSTLERS, a band built around the core duo of Clifton B Taylor & himself.
This group released a self-titled 5 song demo cassette in the early 1990's.
Martin sadly died of a drug overdose in 1994, and was later immortalised by his former bandmates in the Supersuckers song 'Marie' from their 1995 'Sacrilicious' album.
The 1989 Black Supersuckers demos were finally released digitally as 'The SubPop Demos' in 2009. This 13 song compilation belatedly made it's vinyl debut in 2020 on Improved Sequence Records.
Much of the info in this bio was gleaned from the Eric Martin tribute fb group:
http://www.facebook.com/pg/ericmartinleadvocals/
and from an interview with Eddie Spaghetti at:
http://www.fearandloathingfanzine.com/supersuckers.html
art & txt included
---------------------------------------------------------------------
01. Blood Stained Vacation
02. Hey Yeah
03. Leave That Girl Alone
04. Marry Me
05. Sticky, Sticky
06. Tattletale
07. Bang Sh'Bang
08. Tip Of Your Tongue
09. Nothin' Better To Do (4-track Demo) (Bonus)
10. Bang Bang (Live) (Bonus)