29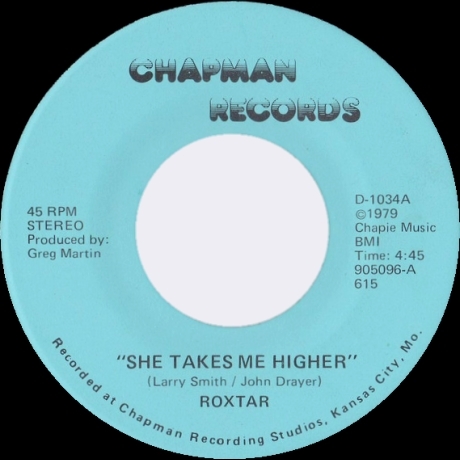 Artist: Roxtar
Release: She Takes Me Higher 7''
Genre: Hard Rock/Heavy Metal
Country: USA (Kansas City, Missouri)
Bitrate: 320 kbps
►Link
Hidden Link
---------------------------------------------------------------------
Info
ROXTAR - She Takes Me Higher 7'' (1979) USA
Chapman Records D-1034
320 kbps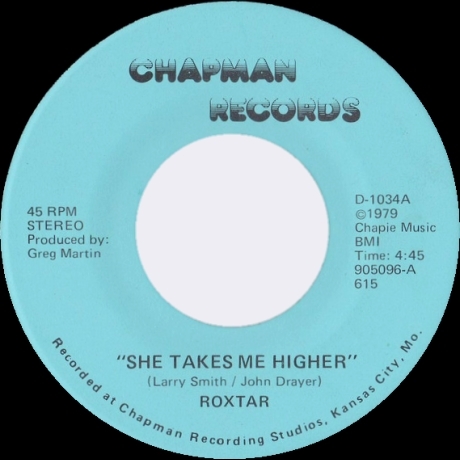 01. She Takes Me Higher
02. One More Chance
This little known U.S. Hard Rock band from Kansas City, Missouri, left us just one obscure 7" single to remember them by.
Released on the small local Chapman Records label in 1979, 'She Takes Me Higher', is a great little slab of uptempo Hard Rock, which whilst melodic doesn't sacrifice any muscle either.
The main riff is built from those same influences that their Brit counterparts in the burgeoning NWoBHM were channeling & ROXTAR lay it down in an accomplished fashion.
B-Side 'One More Chance', is a different kettle of fish sonically; a low-key moody slow burner with an almost jazzy feel & up front analogue synths.
It's still a nifty song for the more musically open minded, but that can't disguise the fact that it almost sounds like the work of a different band.
A quality if schizophrenic release, it's become quite sought after in recent years & copies have been known to sell for as much as $350 US.
art & txt included
---------------------------------------------------------------------
01. She Takes Me Higher
02. One More Chance