23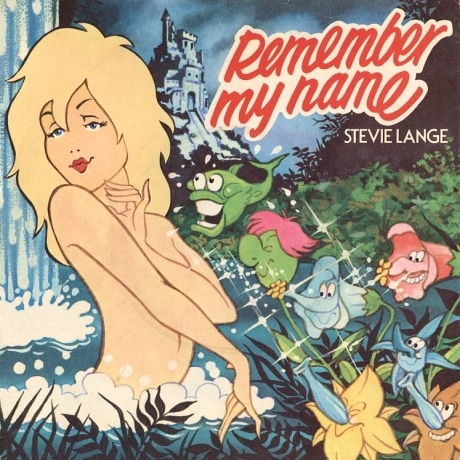 Artist: Stevie Lange
Release: Remember My Name 7" [single] (1981)
Genre: Hard Rock
Country: Rhodesia
Bitrate: 320kbps
►Dead Link
STEVIE LANGE - Remember My Name 7" (1981) Rhodesia
RCA Records LIM 1
320kbps
01. Remember My Name
02. I Don't Want To Know
Singer STEVIE LANGE (aka Stevie Vann, Stevie Vann-Lange) was born Stevie Van Kerken in Mufulira, Northern Rhodesia, now Zimbabwe.
In the mid-'70's Vann had a group, BONES, before she married producer Robert "Mutt" Lange.
In the late 1970's Vann met Chris Thompson whilst performing backing vocals on a MANFRED MANN'S EARTH BAND album.
Thompson approached Vann to form a band, which eventually became NIGHT.
Night were moderately successful, releasing 2 albums and appearing in the tongue-in-cheek Vincent Price horror movie "The Monster Club".
She is now best known as a vocal coach, lending her services to the likes of DEF LEPPARD's Joe Elliot & ATOMIC KITTEN.
She still tours with other artists, and has sung live with BRYAN ADAMS, ELTON JOHN, JOE COCKER & BRIAN MAY.
Stevie also sang backing vocals on the version of Def Leppard's "When Love And Hate Collide" on their "Vault" compilation.
Additionally, she has sung studio backup for MANFRED MANN, THE SWEET, TREVOR RABIN, UFO & RICK WAKEMAN.
In 1995, she recorded a self-titled solo album, which produced by her ex-husband, "Mutt" Lange, who also sang background vocals.
Now i know what you're thinking, that's all well & good, but why have you brought her to our attention?
Well, because, for rockers of a certain vintage, Stevie was the mysterious voice behind the naked cartoon chick in the Limara body spray commercial in the early '80's.
You remember the one?
Cartoon animals (and plants), crowded round to watch a girl bathing under a waterfall, whilst a female singer instructed us to "Remember My Name", over a raunchy Hard Rock choon.
It was my favourite advert in 1980, and i often wondered where i could find the song, and who that singer was.
It turns out it was Stevie Lange, and the song in the ad, "Remember My Name", was rushed out as a single in 1981 to capitalise on the adverts success.
Except, somehow, the record sank without a trace.
And, after the ad stopped airing, so did Limara body spray.
Then one day, a few years ago, i saw the image on this picture sleeve on a long gone blog, and the memory of "that song", came flooding back.
One quick download later, and i was transported back to the early '80's, and found the song had stood the test of time rather nicely.
It's a catchy Hard Rocker, not unlike something STEVIE NICKS might have done at the time, but with more balls to it, and Mrs Lange's raspy delivery fits it perfectly.
So here it is, for those of you with long memories, with thanks to the original uploader.
I'd give the flip a miss if i was you, it's sappy lightweight fluffy nonsense.
art & txt included
01. Remember My Name
02. I Don't Want To Know