27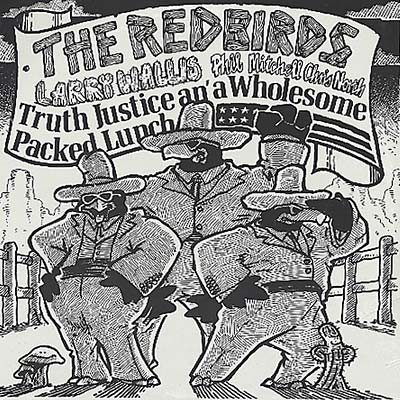 Artist: The Redbirds
Release: Truth, Justice An' A Wholesome Packed Lunch 12" EP
Genre: Hard Rock/Rock 'n' Roll/Blues Rock
Country: UK (London)
Bitrate: 320 kbps
►
Hidden Link
---------------------------------------------------------------------
Info
THE REDBIRDS - Truth, Justice An' A Wholesome Packed Lunch 12" EP (1992) UK
Shagrat Records ENT002
320 kbps
https://www.discogs.com/The-Redbirds-Tr ... se/2461663
01. Do The Redbird
02. Your Money's No Good
03. Without Her
04. Goin' Some Place Else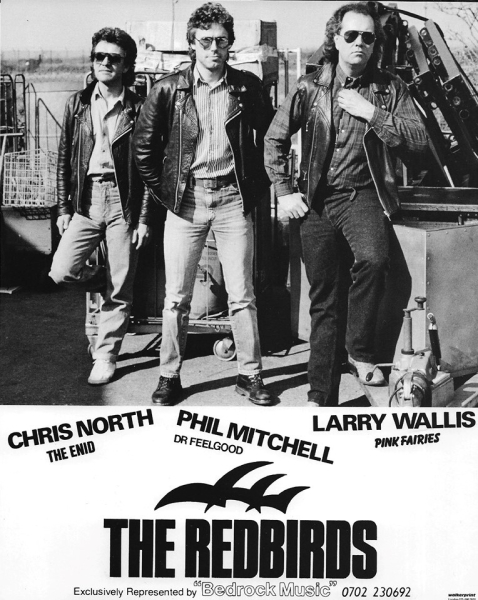 Larry Wallis - Vocals & Guitar (MOTÖRHEAD, PINK FAIRIES, UFO, BLODWYN PIG, THE DEVIANTS, MICK FARREN, SHAGRAT, THE ENTIRE SIOUX NATION, THE DEATH COMMANDOS OF LOVE, LANCASTER BOMBERS, THE SAINTS, EXIT WOUND)
Phil 'Moose' Mitchell - Bass (Dr. FEELGOOD, LEGEND, FANCY, CANVEY ISLAND ALLSTARS)
Chris North - Drums (THE ENID, LOVE AFFAIR)
Larry Wallis, MOTÖRHEAD's original guitarist and a member of the psychedelic rock band PINK FAIRIES, died on the 19th of September 2019 at the age of 70.
Whilst still a member of the Pink Fairies, Wallis joined Motörhead in May 1975, with ex-HAWKWIND bassist Lemmy and drummer Lucas Fox, who was replaced by Phil "Philthy Animal" Taylor later that year.
Wallis played & sang on what was intended to be Motörhead's first album 'On Parole'. Ultimately the album was shelved by the band's label and left unreleased, however, buoyed by the commercial success of 'Overkill' and 'Bomber', United Artists finally released the album in December 1979.
Wallis had left Motörhead more than three years earlier in February 1976, replaced by "Fast" Eddie Clarke.
Prior to his brief but pivotal time with Motörhead, Wallis was a member of THE ENTIRE SIOUX NATION, SHAGRAT, BLODWYN PIG and the aforementioned Pink Fairies.
He also had an eight-month stint with UFO, touring Europe with them 3 times in 1972 before being sacked after telling singer Phil Mogg 'what i really thought of him' in a drunken argument.
In the late '70s and early 1980's he became an in-house producer at Stiff Records and also released two double A-side solo singles 'Police Car'/'On Parole' in 1977 and 'Leather Forever'/'Seeing Double' in 1986.
In addition to working with MICK FARREN on some of his solo records during this time, he also played & recorded with THE DEVIANTS & wrote several songs specifically for his friends in Dr. FEELGOOD to record.
In 1987 he released the album 'Kill 'em and Eat 'em' with a newly reformed version of Pink Fairies, however the reformation fizzled out amidst acrimony within 2 years.
Wallis also toured as a stand in guitarist for EDDIE & THE HOT RODS, stepping in to help them out when their guitar player jumped ship on the eve of a European tour in the early 1990's.
He released just one solo album during his career, 'Death In The Guitafternoon' in 2001.
A compilation of vintage Wallis solo recordings entitled 'The Sound Of Speed' was released by Purple Pyramid Records in 2017.
"
In 1991 he, (Larry Wallis), formed a trio called THE REDBIRDS and persuaded me to release a 12" EP – the band would tour and they'd sell the records on the road.
Ed Barker assembled one of the greatest sleeves of his career, a spoof on the then popular Three Amigos film with his beloved crows replacing the three cowboys.
Wittily entitled 'Truth, Justice An' A Wholesome Packed Lunch' the 4-tracker was duly released on my label but after a handful of shows including one at the Marquee Club, the trio disbanded leaving me with hundreds of unsold platters.
I put it down as one of life's lessons, in retrospect I see it now as just another of Larry's schemes that sadly ended in the dumper.
"
Nigel Cross of Shagrat Records/Bucketful Of Brains magazine.
Read Nigel's excellent Larry Wallis retrospective/obituary in full here:
https://www.psychedelicbabymag.com/2019 ... allis.html
art & txt included
---------------------------------------------------------------------
01. Do The Redbird
02. Your Money's No Good
03. Without Her
04. Goin' Some Place Else