38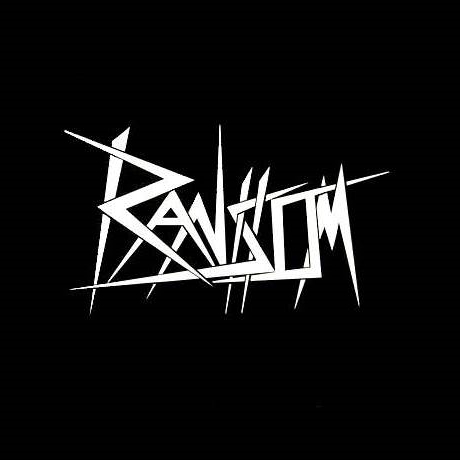 Artist: Ransom
Release: Ransom
Genre: Hard Rock/Southern Rock
Country: USA (West Memphis, Arkansas)
Bitrate: 320 kbps
►
See following posts for a working link!
---------------------------------------------------------------------
Info
RANSOM - Ransom (1983) USA
Private Pressing EP
CD Version with 2 bonus tracks (Ransom Records RR-CD-001).
Only sold at 2004 reunion shows
320 kbps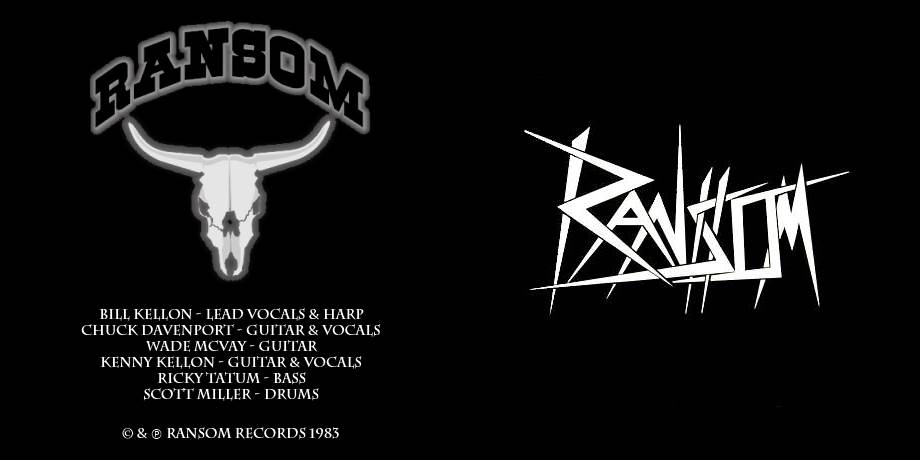 Bill Kellon - Lead Vocals & Harp (SILENT HEAT, BAD HABIT, FATT CHANCE, KELLON BROTHERS, CANEBRAKE SAL)
Chuck Davenport - Lead Guitar & Vocals
Wade McVay - Lead Guitar
Kenny Kellon - Lead Guitar & Vocals (BAD HABIT, FATT CHANCE, KELLON BROTHERS, HIRED GUNS, CANEBRAKE SAL)
Ricky Tatum - Bass
Scott Miller - Drums, Percussion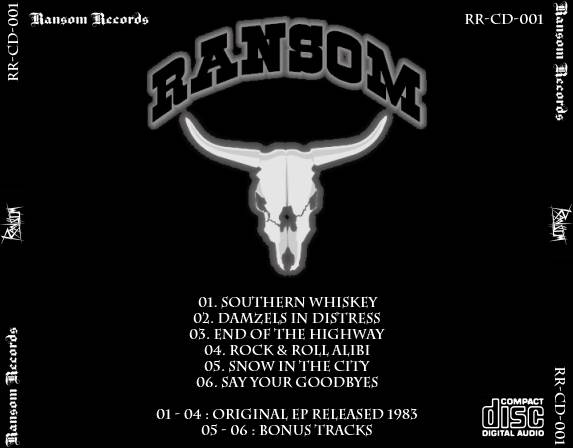 "
Out Of Arkansas' Mississippi river delta comes Ransom.
With Rock and Roll that is down home as gumbo clay and clear as country whiskey.
With three lead guitars, bass, drums and high energy vocals.
No plea need be copped - Mama came up with the bail.
The Ransom has been paid and rock and roll is again loose, free and in the wind.
"
- Sleeve notes from the original privately pressed 1983 Ransom 12" vinyl EP.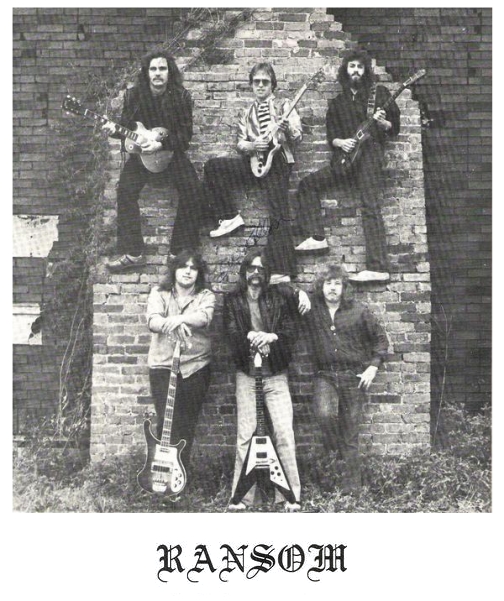 RANSOM were a six piece Southern Rock/Hard Rock band formed in West Memphis, Arkansas in the 1970's by guitarist brothers Bill & Kenny Kellon.
With a brilliant rhythm section foundation in place, comprised of drummer Scott Miller and bassist Ricky Tatum, the band set about finding the guitarists they neded to fulfill their musical vision.
After a long search, they settled on three guitar players (yes, three!), who were so perfect for the job, that Bill reluctantly decided to put his own guitar away and focus on his duties as frontman instead.
The six string triumvurate of Chuck Davenport, Wade McVey and Kenny Kellon, enabled the band to play harmony parts like their heroes in LYNYRD SKYNYRD and as a result that influence came through strongly in the Ransom sound.
Playing mainly around the bars, clubs and honky tonks of Arkansas and Tennessee, Ransom soon had a loyal following, and became a terrific live act with a strong set of road tested original compositions.
Demos were recorded and dispatched to various record companies, but the world failed to beat a path to Ransom's door in this post-disco age.
After several years of slogging it out on the live circuit, Ransom decided that they wouldn't keep on waiting for the big record deal which might never materialise.
They booked studio time in Tennessee, and out of their own pockets, financed a professional recording session which yielded four fantastic finished songs.
The songs showed that this was a band who could rock hard, but who also possessed a strong melodic sensibility, and the songwriting skill to come up with catchy hooks too.
These are the tracks which comprised the bands rare self-titled four song 12" privately pressed 1983 EP.
Most of these records were sold at the bands live shows, and it was only years later, with the advent of the internet, that the record's reputation began to grow internationally amongst collectors of Hard Rock & Southern Rock.
If you want to own an original vinyl copy of the EP, expect to do a lot of online searching and pay a pretty penny when you finally hunt a copy down.
Sadly, Ransom didn't last too much longer after the record's release.
With it's members deciding that the times were a-changin', it was decided to go their separate ways.
The Kellon brothers resurfaced soon after with a new four piece band called BAD HABIT who sounded a lot like a stripped down version of Ransom.
Bad Habit quickly established themselves as a great live act, rocking the Southern club circuit and opening for bigger national and international acts like NAZARETH & BLUE OYSTER CULT.
This band continued until the mid 1990's, when it was again decided that it was time for a change.
The brothers Kellon played in various acts in the subsequent years.
Playing together, (THE KELLON BROTHERS & KELLON), and apart, (HIRED GUNS).
There was even a brief reunion of Ransom in 2004, to celebrate the 25th anniversary of the band.
All of the original line-up were able to participate, with the exception of Chuck Davenport.
A small run of CD versions of the 1983 EP were produced for the band's anniversary and were only on sale at these reunion shows.
Two previously unavailable bonus tracks were added to the CD version, 'Snow In The City' & 'Say Your Goodbyes'.
Since these reunion shows, drummer Scotty Miller has sadly passed away.
The Kellon brothers have just released a brand new 2014 CD entitled "It's About Time!", with their new band CANEBRAKE SAL.
Canebrake Sal are a Hard Rock/Southern Rock quartet, which also features the brothers' one-time Bad Habit bandmate Joe Cunningham.
The album features new studio versions of songs written & performed live by several of the Kellon's unrecorded bands down the years, alongside fresh compositions.
If the album is anything to go by they've lost none of their musical fire over the passing years, and it's well worth investigating if you enjoyed their earlier work or quality Southern Hard Rock in general.
art & txt included
---------------------------------------------------------------------
01. Southern Whiskey
02. Damzels In Distress
03. End Of The Highway
04. Rock & Roll Alibi
05. Snow In The City (Bonus)
06. Say Your Goodbyes (Bonus)