42
THIS POST HAVE DEAD LINKS
REQUEST A REUPLOAD

HERE



CHECK SUBMITTED REQUESTS
BEFORE POSTING A NEW ONE!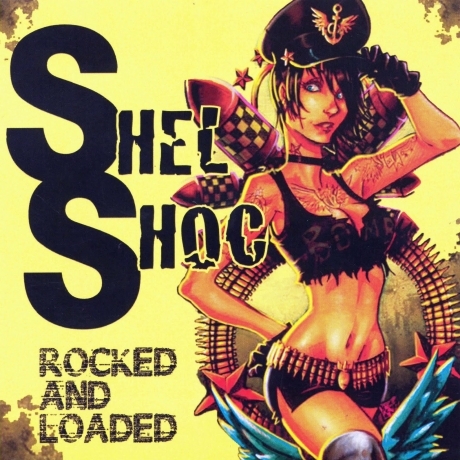 Artist: Shel Shoc
Release: Rocked And Loaded
Genre: Hard Rock/Glam Rock/Rock'n'Roll
Country: USA (Los Angeles, California)
Bitrate: 320kbps
►Link
Use

'THANK FOR POST'

button to see link
---------------------------------------------------------------------
SHEL SHOC - Rocked And Loaded (1986-1988) USA
Demon Doll Records
320 kbps
Fredo "AC Stone" Cortez - Vocals
Kevin Roentgen - Guitars (SOUL, AMERICAN PEARL, PRAYING HANDS, ORSON, HOTT MESS, GOLDSBORO)
Rich Santia - Bass
Ernie Berru - Drums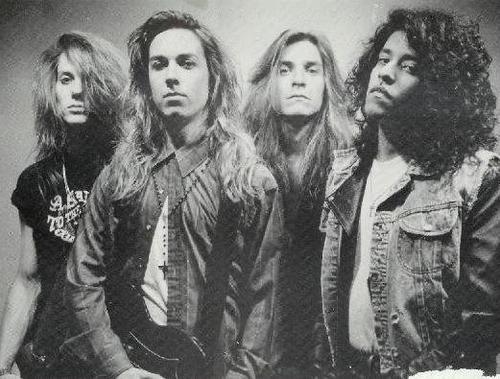 SHEL SHOC was an American Hard Rock quartet formed in Los Angeles, California in 1985, by guitarist Kevin Roentgen and singer Fredo "AC Stone" Cortez.
Soon the duo had recruited bassist Rich Santia with drummer Ernie Berru completing the band's line up.
Initially taking their musical cues from AC/DC & THE CULT, the band soon became a popular fixture playing the clubs of Hollywood's Sunset Strip.
They played gigs at all the famous clubs of the era such as The Whisky, Gazzaris & The Troubador, sharing bills with the likes of ODIN, THE WILD and WARRANT.
Over time the band absorbed more musical influences from the Hollywood Glam scene, which left them sounding a little like FASTER PUSSYCAT's harder rocking kid brothers.
Between 1986 and 1988 the band recorded several demos at the famed Sound City Studios, but despite often coming close, Shel Shoc were never to sign that elusive record deal.
By 1989 the band decided they'd given it their best shot and went their separate ways.
In 2009 Demon Doll Records released a retrospective Shel Shoc CD entitled "Rocked And Loaded".
The CD featured 7 restored and re-mastered studio tracks recorded at Sound City Studios between 1986 & 1988.
To mark the CD release the four original members got back together for a reunion gig in L.A., the first time they'd shared a stage for 20 years.
In the interveining years only guitarist Kevin Roentgen remained musically active, finding a fair bit of success in his various musical guises.
He reappeared as a member of SOUL, who released a self titled album in 1994, before then going on to form AMERICAN PEARL.
American Pearl were signed to Wind Up Records, and after extensive touring with BUCKCHERRY, THE CULT, and an appearance at Woodstock 99, they recorded their lone self-titled album with Steve Jones of the SEX PISTOLS producing.
Next came a support slot with CREED on a huge US tour, several dates with KISS, and a tour of Japan before their label dropped them in 2001.
This caused the band to split in 2002, with Kevin then spending most of the following year in the studio writing and demo-ing new songs.
Some of those songs were then released as "The Acoustic EP" under the band name PRAYING HANDS.
Roentgen then joined L.A. Pop-Rock band ORSON who went on to attain a fair amount of success in Europe.
In 2006 Orson released their debut album "Bright Idea" on Mercury Records, which yielded the hit UK #1 single, "No Tomorrow".
Following European live work with DURAN DURAN and ROBBIE WILLIAMS, Orson went on to win a prestigious Brit Award in 2007 for Best International Breakthrough Act.
In late 2007, Orson released their 2nd album "Culture Vultures", but it failed to repeat the succes of their debut.
Orson called it a day soon after, so Kevin returned to work on his Praying Hands album, "Dogs And Airplanes", which was released in October 2008.
Later that year, Roentgen instigated a new project called HOTT MESS, which yielded a self-titled album written and performed by Kevin, Noah Shain and singer Shayna Ross.
Deciding that he wanted to perform in a 'proper' Heavy Rock band again, Roentgen formed a new power-trio called GOLDSBORO with two of his former Orson bandmates; Johnny Lonely and Chris Cano.
Taking their cues from 70's Heavy Rock heroes like THIN LIZZY, SABBATH and LED ZEPPELIN, the band immediately made an impact with their single "Great White Buffalo" picking up a lot of radio airplay and being featured in TV's 'Sons Of Anarchy'.
GUNS 'n' ROSES then took Goldsboro out on tour with them, with shows with HELMET following soon after.
Since then the band have released their self-titled debut album, and are now supporting Guns 'n' Roses once more on their current US dates.
art & txt included
---------------------------------------------------------------------
01. Wanna Go
02. Bad Side Of Me
03. Dance Dirty White Girl
04. It's All Rock N' Roll
05. Don't Give A Damn
06. Snowblind
07. Bourbon Street