20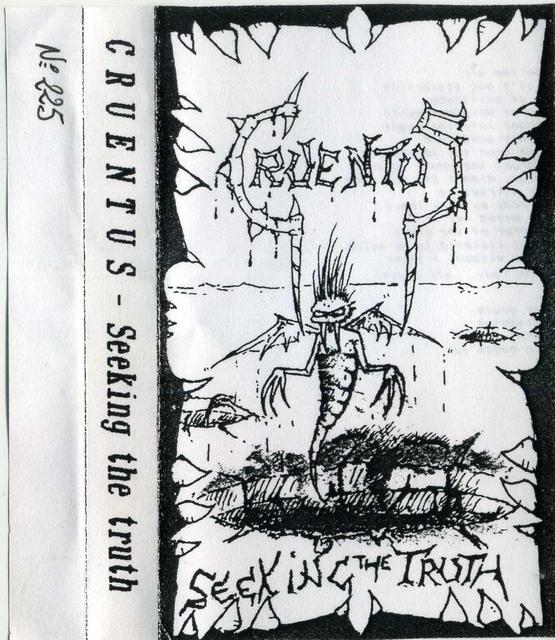 Band: Cruentus
Country: Italy (Bari)
Genre: Thrash /Death Metal
Release: Demo tape
Title: Seeking The Truth
Year: 1992
Bitrate: mp3 - 320 kbps
Info:
Cruentus (a latin word that means "gory" or "bloody") was
formed in Bari in 1989 from an idea of Antonello Maggi
(who was fifteen at the time) and have always been tied
to the thrash/death metal scene; first demo "Seeking The Truth"
was released in 1992 and the second one "When the World Ends to be"
followed in 1994 and finally in 1996 the debut album "In Myself"
produced by Paul Chain.
A lot of gigs were played as well in Italy (opening the tour for Sadist)
as well abroad (Sziget festival in Budapest) and an european tour as openig
band for Arch Enemy and Dew Scented and later Coroner,Entombed,Destruction etc.
From 1999 Cruentus ceased to be a touring band until 2007 limiting itself only to studio works
(but actually only a couple of promos saw the light of the day) but from 2011
the band started to play live again and finally few months ago the brand new album "Fake"
was published.
https://www.facebook.com/Cruentus.1989/
Line up:
Nicola Bavaro - vocals
Sergio Pesce - lead guitar
Antonello Maggi - rhythm guitar
Adriano Boghetic - bass guitar
Massimo "Zaza" Deiacovo - drums
Tracklist:
1 - Intro + 2 Moshin' Heads
3 - The last day
4 - Conditioned mind
5 - Hell's Angels
6 - Intro + Cruentus
Hidden Link