24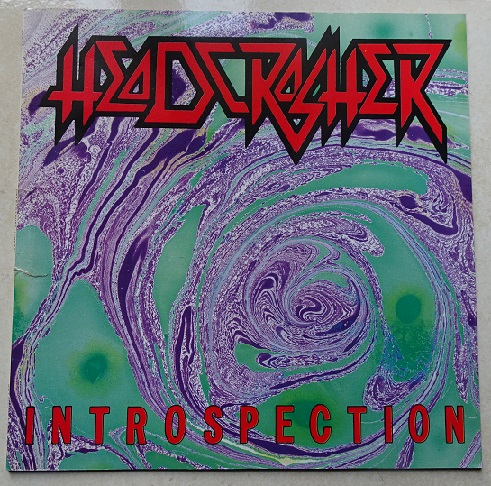 Band: Headcrasher
Country: Italy (Cosenza/Torino)
Genre: Heavy/Speed Metal (earlier) - Thrash Metal (later)
Release: CD + LP (vinyl rip)
Year: 1991
Title: Introspection
Label: Dracma - #DLP 004 (LP) - DCD 004 (CD)
Bitrate: mp3 - 320 kbps
Info:
The band was formed in Cosenza in 1984,the first demo tape
was release in 1986,a full lenght album
followed in 1989(Nothing Will Remain)and the same
year the band relocated in north Italy(Torino);
soon a new demo was recorded (Dead in the USA) and
then this album (Introspection) was released in 1991.
In 1992 all of the members, except for Claudio left
the band in order to create a new band called "The Art of Zapping";
Claudio Gentile continued with another lineup releasing
"Brain Jokes" until 1993, when the band definetely split up.
Line up:
Claudio Gentile - lead vocals
Piero Grassilli - bass,backing vocals
Roby Vitary - drums,backing vocals
Giancarlo Vannetti - guitar
Tracklist:
1 - Beyond the border
2 - Selling happiness
3 - Lord money
4 - Within the mirror
5 - Childhood stairs
6 - The time revenge
7 - H.I.V.
8 - Subliminal pain (Introspection)
Hidden Link