40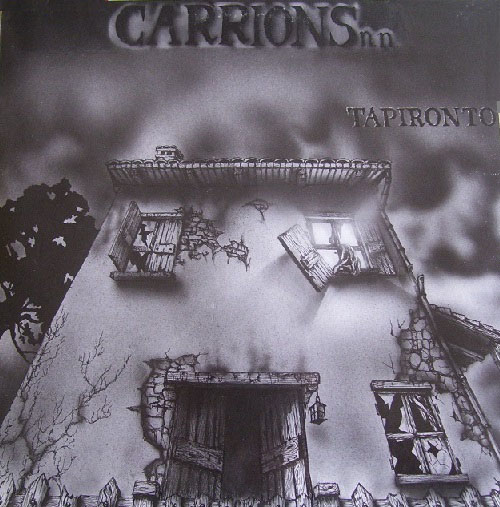 Band: Carrions N.N.
Country: Italy (Sondrio)
Genre: Speed Metal/core
Format: LP (vinyl rip) - 33 rpm
Title: Tapironto
Year: 1991
Label: Self produced - private pressing
Bitrate: mp3 - 320 kbps
Info:
Carrions N.N. was formed in Sondrio (North Italy,close to Switzerland)
in 1987,released the demo C.N.N. in 1990 and self produced this lp in 1991,
a 7" EP(Attimi di Libertà) followed in 1993 and the last demo Colori Persi in 1996 before
quitting in 1998.
Their music was a crossover of speed metal and hardcore punk with
italian lyrics,Tapironto was the name of the squat where the band
used to rehearse,Carrions NN never left the underground and the
world of squat and C.S.O.A, enjoy it!!!
Line up:
Marco Z. - guitar
Sergio - drums
Budda - bass guitar
Spanky - lead vocals
Oliver - guitar
Tracklist:
01 - Da che parte devo stare
02 - Cancella questa notte
03 - Pensando
04 - Filo spinato
05 - Continua ancora
06 - Nebbia
07 - Zona morta
08 - Tapironto
09 - E tu
10 - Soffoco
Hidden Link