63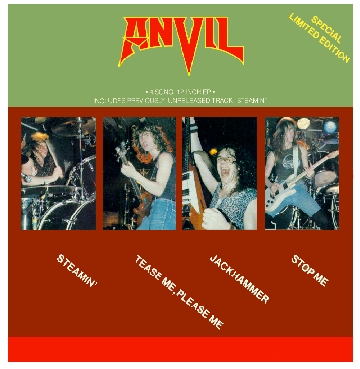 Artist: Anvil
Release: Anvil EP [1982]
Genre: Heavy/Power Metal
Country: Canada
Bitrate: 192 Kbps
►
Hidden Link
---------------------------------------------------------------------
Info: Produced by Chris Tsangarides except * produced by Anvil.
This limited edition EP was released in the UK only. It was released to promote their second album, METAL ON METAL.
"Steamin'" was previously unreleased but it was recorded during the METAL ON METAL recording sessions.
The other 3 tracks are from the album METAL ON METAL.
http://www.metal-archives.com/bands/Anvil/542
---------------------------------------------------------------------
1. Stop Me 05:22
2. Jackhammer 03:32
3. Tease Me Please Me 04:53
4. Steamin' [*] 03:37