54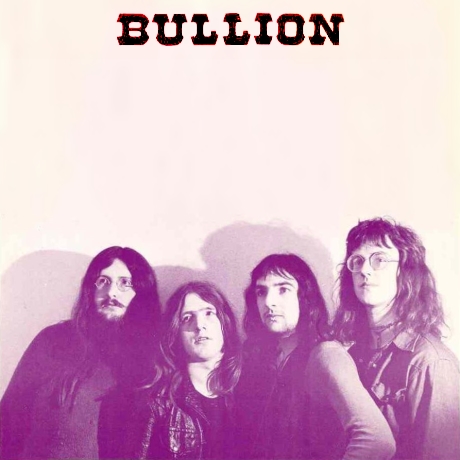 Artist: Bullion
Release: Bullion
Genre: Heavy Rock/Classic Rock/Psych/Proto-Metal/Hard Rock
Country: UK (Birmingham)
Bitrate: 320 kbps
►Dead Link
---------------------------------------------------------------------
Info
BULLION - Bullion (1973) UK
Armadillo Records A 300
320 kbps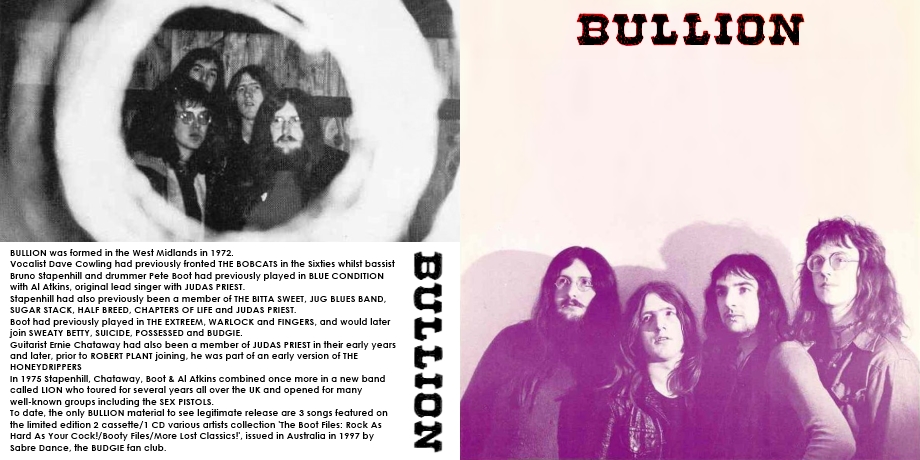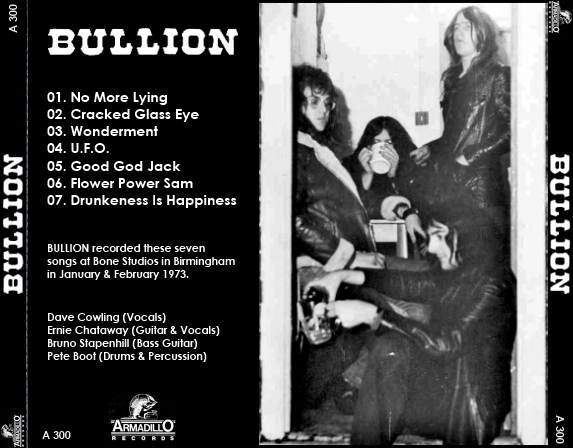 Dave Cowling : Vocals (THE BOBCATS, THE O'FENDERS)
Ernie Chataway : Guitar & Vocals (JUDAS PRIEST, THE HONEYDRIPPERS, LION)
Bruno Stapenhill : Bass Guitar (JUDAS PRIEST, BLUE CONDITION, THE BITTA SWEET, JUG BLUES BAND, SUGAR STACK, HALF BREED, CHAPTERS OF LIFE, LION)
Pete Boot : Drums & Percussion (JUDAS PRIEST, BLUE CONDITION, THE EXTREEM, WARLOCK, FINGERS, SWEATY BETTY, SUICIDE, POSSESSED, BUDGIE, LION)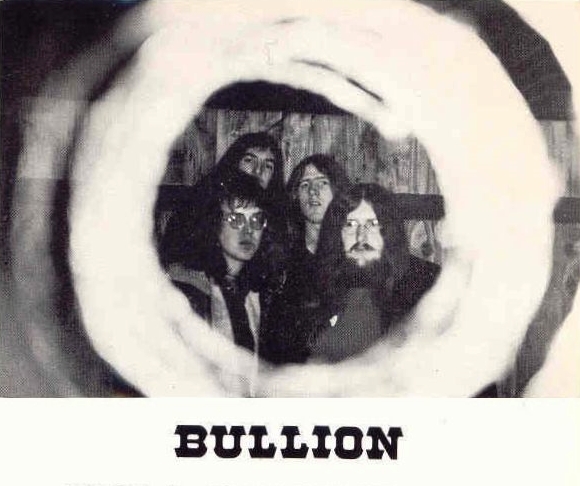 BULLION was formed in the West Midlands in 1972.
Vocalist Dave Cowling had previously fronted THE BOBCATS in the Sixties whilst bassist Bruno Stapenhill and drummer Pete Boot had previously played in BLUE CONDITION with Al Atkins, original lead singer with JUDAS PRIEST.
Stapenhill had also previously been a member of THE BITTA SWEET, JUG BLUES BAND, SUGAR STACK, HALF BREED, CHAPTERS OF LIFE and JUDAS PRIEST.
Boot had previously played in THE EXTREEM, WARLOCK and FINGERS, and would later join SWEATY BETTY, SUICIDE, POSSESSED and BUDGIE.
Guitarist Ernie Chataway had also been a member of JUDAS PRIEST in their early years and later, prior to ROBERT PLANT joining, he was part of an early version of THE HONEYDRIPPERS.
In 1975 Stapenhill, Chataway, Boot & Al Atkins combined once more in a new band called LION who toured for several years all over the UK and opened for many well-known groups including the SEX PISTOLS.
To date, the only BULLION material to see legitimate release are 3 songs featured on the limited edition 2 cassette/1 CD various artists collection 'The Boot Files: Rock As Hard As Your Cock!/Booty Files/More Lost Classics!', issued in Australia in 1997 by Sabre Dance, the BUDGIE fan club.
BULLION recorded these seven songs at Bone Studios in Birmingham in January & February 1973.
art & txt included
---------------------------------------------------------------------
01. No More Lying
02. Cracked Glass Eye
03. Wonderment
04. U.F.O.
05. Good God Jack
06. Flower Power Sam
07. Drunkeness Is Happiness