18
THIS POST HAVE DEAD LINKS
REQUEST A REUPLOAD

HERE



CHECK EXISTING REQUESTS
BEFORE MAKING A NEW ONE!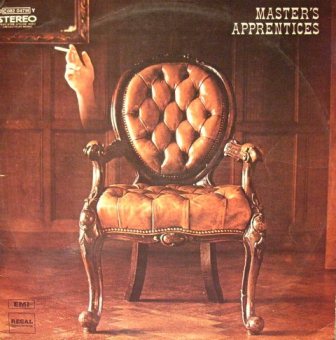 Artist: The Master's Apprentices
Release: Choice Cuts (1971)
Genre: Hard Rock/Proto Metal/Proto Doom
Country: Australia
Bitrate: 256kbps
►Dead Link
---------------------------------------------------------------------
The Master's Apprentices were an Australian band encompassing many genres in the late 60's and early 70's, flicking between pop, rock, hard rock, psychedelia and everything in between.
This is one of their standout albums that incorporates some heavy elements from the early 70's, if you like bands such as early Sabbath, Budgie, Uriah Heep, Iron Butterfly and Led Zeppelin this will be right up your alley as it has some real monster riffs (check out the Sabbath-like 'Easier to Live' and 'Catty') with some lovely acoustic passages and Zep worship with 'Jam it Up'. A real hidden jem this.
---------------------------------------------------------------------
1. Rio De Camero
2. Michael
3. Easy To Live
4. Because I Love You
5. Catty
6. Our Friend Owsley Stanley III
7. Death Of A King
8. Song For A Lost Gypsy
9. I'm Your Satisfier
10. Song For Joey Part II
11. New Day [A Side Single]
12. Jam it Up [B Side Single]