37
THIS POST HAVE DEAD LINKS
REQUEST A REUPLOAD

HERE



CHECK SUBMITTED REQUESTS
BEFORE POSTING A NEW ONE!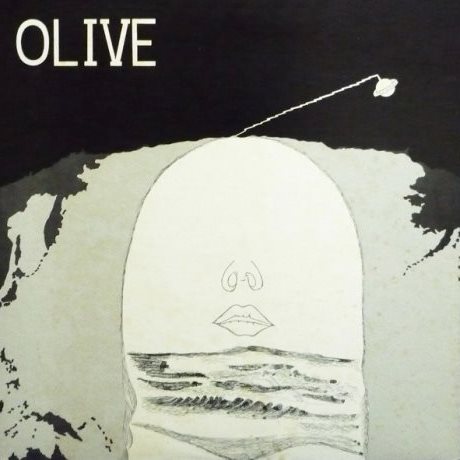 Artist: Olive
Release: First Album
Genre: Heavy Rock/Progressive Rock/Space Rock
Country: Japan
Bitrate: 320 kbps
►Dead Link
---------------------------------------------------------------------
Info
OLIVE - First Album (1976) Japan
オリーブ - ファーストアルバム
Studio 3 Records STL-1015
320 kbps
Keiko Ohtsuka - Lead Vocals
Masamitsu Nakanowatari - Lead Guitar & Vocals
Toshikazu Ishijima - Guitar & Vocals
Kiyoshi Hagono - Bass
Ken Miyazawa - Keyboards (SPITZ A ROCO)
Kazumori Kawamura - Drums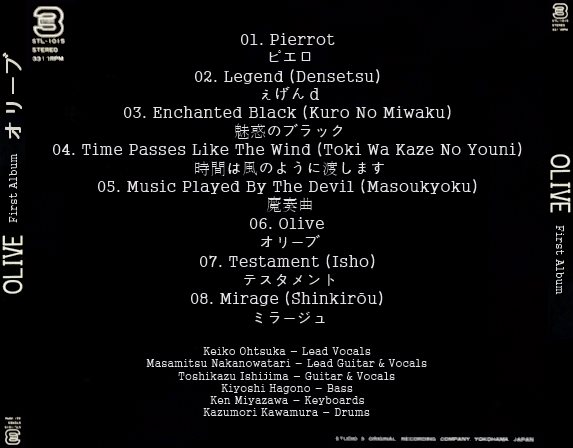 A rare gem from Japan.
The band Olive was active in the mid-'70's, releasing only a rare LP, 'First Album' on Studio 3 Records in 1976, which has never been reissued.
According to the sleeve notes the record was conceived as a duel between female vocalist Keiko Ohtsuka and guitarist Masamitsu Nakanowatari, with guest musicians recruited for the recordings.
The album consists of 8 mainly lengthy tracks, with influences typical of the time, mixing Heavy Rock and Progressive with occasional elements of Space Rock.
The instrumental work throughout is tremendous, with excellent twin guitar work which is often redolent of WISHBONE ASH circa 'Argus'.
The potential stumbling block for the casual listener is Keiko's vocals, which are operatic in style with additional influences from Japanese traditional song, and are something of an acquired taste.
It's certainly a unique listening experience, and one which you'll struggle to classify.
art & txt included
---------------------------------------------------------------------
01. Pierrot ピエロ
02. Legend (Densetsu) ぇげんd
03. Enchanted Black (Kuro No Miwaku) 魅惑のブラック
04. Time Passes Like The Wind (Toki Wa Kaze No Youni) 時間は風のように渡します
05. Music Played By The Devil (Masoukyoku) 魔奏曲
06. Olive オリーブ
07. Testament (Isho) テスタメント
08. Mirage (Shinkirōu) ミラージュ