67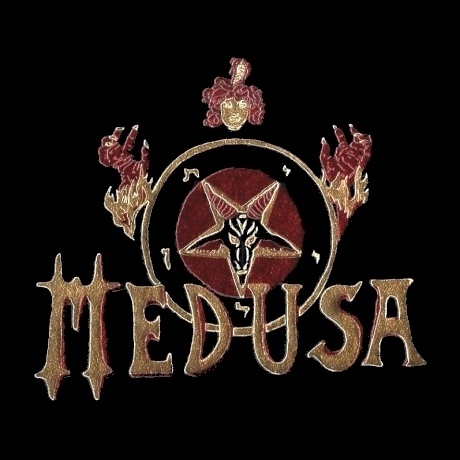 Artist: Medusa
Release: First Step Beyond
Genre: Proto Metal/Heavy Rock
Country: USA (Chicago, Illinois)
Bitrate: 320kbps
►Link
New Link courtesy of
Schmygel
: 24/08/2014
Hidden Link
---------------------------------------------------------------------
Info
Vocals & Guitar - Pete Basaraba (KALEIDOSCOPE, THE YOUNG BREED, FIRST MESSAGE, OBLIVION)
Lead Guitar – Gary Brown (PINEAPPLE CLOUD, APPARITION, POOR YORICK, BACKSTREET)
Guitar & Backing Vocals – Donna Fields
Bass – Kim Gudaniec (APPARITION, POOR YORICK, BACKSTREET)
Drums & Backing Vocals – Lee Teuber (APPARITION, POOR YORICK)
Chicago's musical reputation will forever be tainted by the horn-ravaged corniness of their eponymous band.
However, MEDUSA's "First Step Beyond" LP could have forever altered the perception of Chicago rock history had it managed to make the leap from tape to its destined vinyl pressing.
Instead, this mish-mash of BLACK SABBATH, HAWKWIND, and AMON DUUL II remained petrified for years in the Corycian Caverns, or rather the drummer's basement.
Self produced on four track in 1975, the sole transmission from Medusa's repertoire was a 45 which appeared on the mysterious Pepperhead label.
"First Step Beyond", collects remastered versions of all of the Chicago band's extant material.
""First Step Beyond's" decontextualised Neanderthal heaviness confuses itself and everyone who comes into contact with it.
Like a caveman in a Disney film who gets transported to '60's suburbia, takes a dump in Mom's Tupperware and wears her diaphragm as a hat." - Stewart Lee
"No template is adhered to whatsoever, clearly anything goes, and the end result is strange and surreal, but make no mistake, this sucker rocks mighty hard with ferocity matching improvisation step for step" - Terrorizer
---------------------------------------------------------------------
01. Strangulation
02. Transient Amplitude
03. Frustration's Fool
04. Temptress
05. Feelings Of Indifference
06. Black Wizard
07. Unknown Fear