43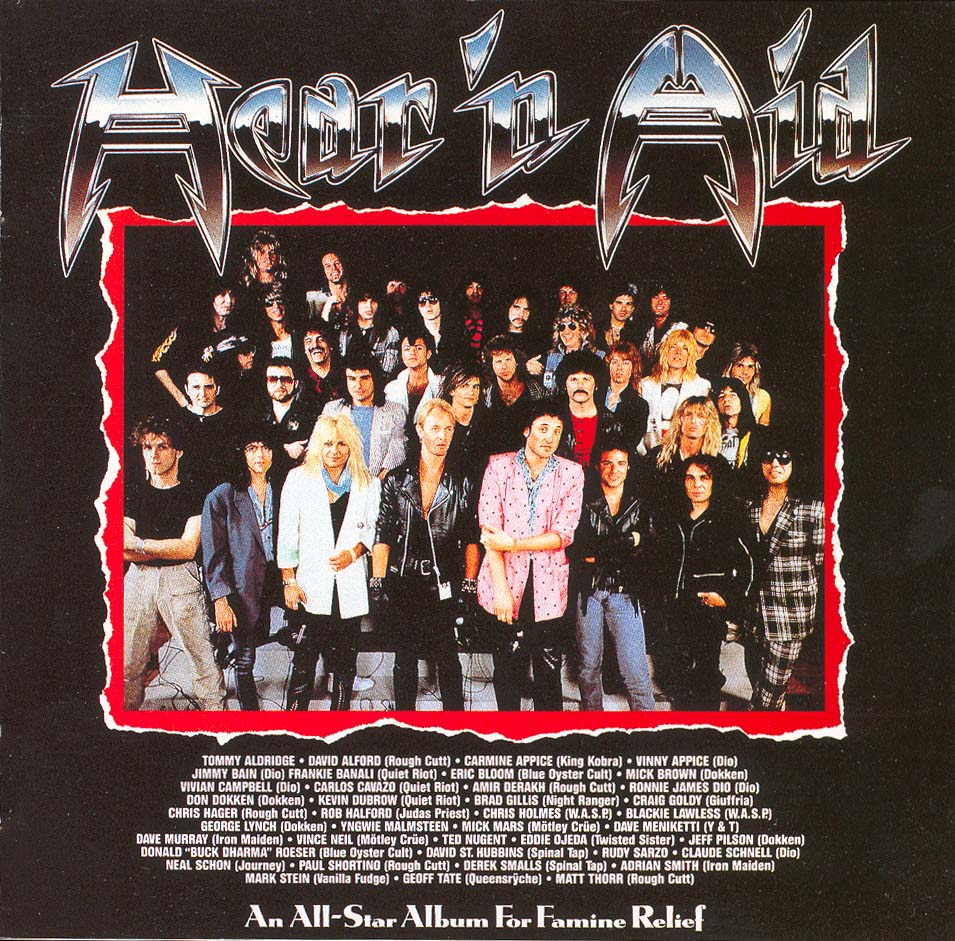 Artist: Hear 'n Aid
Release: 1985
Genre: Heavy Metal
Country: USA
Bitrate: 320
►
Hidden Link
---------------------------------------------------------------------
Hear 'n Aid was a one-time collaboration of various individual heavy metal/hard rock artists in 1985 to raise money for famine relief in Africa.
Dio claims to be recorded live at Sports Arena, San Diego, USA on December 7th, 1985, although supposedly Dio played at that date at Forum,
Los Angeles, USA. Jimi Hendrix - Can You See Me was previously not released.
---------------------------------------------------------------------
1. Hear 'N Aid - Stars (extended version)
2. Accept - Up To The Limit (live)
3. Motorhead - On The Road (live)
4. Rush - Distant Early Warning (live)
5. Kiss - Heaven's On Fire (live)
6. Jimi Hendrix - Can You See Me
7. Dio - Hungry For Heaven (live)
8. Y&T - Go For The Throat
9. Scorpions - The Zoo (live)