41
!
canadaspaceman wrote:

nonseinormale65 wrote:Link deleted/removed under request by a former member of the band...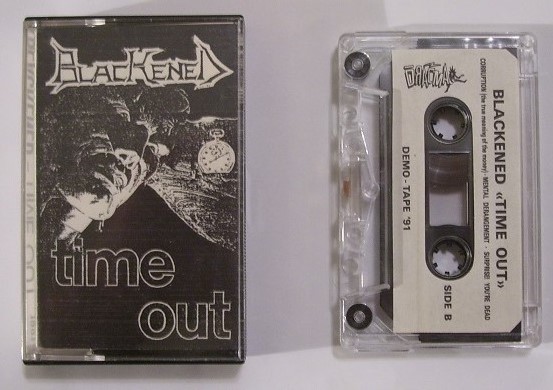 Band: Blackened
Country: Italy (Torino)
Genre: Thrash Metal
Release: Demo Tape
Title: Time Out
Year: 1991
Bitrate: mp3 - 320 kbps
Info:
Another band coming from the italian underground of the late 80s/early 90s,
at least another demo tape entitled "So Real" exists but i have not further details,
hope to find it sooner or later,enjoy it!!!
Recorded and produced by Tino Paratore at Dracma records Studio in march 1991.
This band is not on Metal Archives yet.
Line up:
Mirko Rizzi - lead guitar,vocals (Nerocapra, Black Propaganda )
Fabrizio Signorino - bass,backing vocals (drums in Feronia)
Giuseppe Sarotti - lead guitar
William Del Forno - drums
Tracklist:
1 - Shadows (intro)
2 - Let me Shout
3 - Another World
4 - Time Out (instrumental
5 - Corruption (The true meaning of money)
6 - Mental Derangement
7 - Surprise! You're Dead (Faith No More cover)