5
THIS POST HAVE DEAD LINKS
REQUEST A REUPLOAD

HERE



CHECK SUBMITTED REQUESTS
BEFORE POSTING A NEW ONE!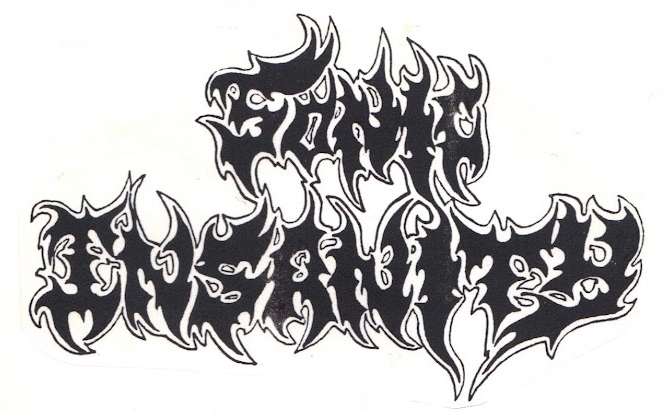 SONIC INSANITY
Radio Show
– Tuesday, January 26, 1999
8pm – 10pm (
1st 90-mins
)
on 88.5 WRUR-FM, Rochester, NY
w/Evil Eye & The Mercyful One
dead link
This show was titled "
The Return II
". Our show was reduced to 2-hours, so I'm only missing the last 30+mins of the show. It was our return after a month-long suspension because on our December 15, 1998 show (
also shared here in the site
) we had just returned from a 3-week suspension and we discussed the incident on that show, so they suspended us an additional 4 weeks as punishment (and took an hour away from us). We also arrived at the station early this night to find no one was on-the-air, so prior to 8pm we played a few songs before the show officially starts. The tape cuts in during this pre-show block. The show officially begins with the Possessed song. Also, Jeff of Averse Sefira visited us at the studio. They were a Texas Black Metal band that relocated to Rochester in 1997 and stayed here until about 2001. I'm still in touch with him today (2018).
1. Side A (46:00)
2. Side B (45:54)
Ripped at 320 kbps
Tracklisting
Side A
:
(
pre-show block: cuts in
) BOLT THROWER – Powder Burns
DEATH – Spirit Crusher
(
show officially begins, sort of…
)
POSSESSED – Satan's Curse
(
song cuts off - AP News cuts in for 4-mins - show begins, again
)
POSSESSED – Satan's Curse
SLAYER – Fight Till Death
BATHORY – Call From The Grave
BLOODTHORN – The Embodied Core Of Darkness
MENTAL HOME – Under the Wing (of Gamayun)
MALEVOLENT CREATION – Mass Graves
(
cuts off
)
Side B
:
(
cuts in
) MALEVOLENT CREATION – Mass Graves
(
Antibiotics PSA - Sonic Insanity I.D.
)
THY SERPENT – Curtain Of Treachery
TEARSTAINED – Suicide Pact
AVERSE SEFIRA – Homecoming's March
(
Sonic Insanity I.D.
)
ABSU – V.I.T.R.I.O.L.
OLD MAN'S CHILD – Christian Death
(
mic break - brief chat with Jeff of Averse Sefira
)
SAD LEGEND – Utter Emptiness On The Dusk Fallen Lake
HIRILORN – The Legion That Will Never Fall
(
cuts off - missing last 30+ mins of show
)