9
THIS POST HAVE DEAD LINKS
REQUEST A REUPLOAD

HERE



CHECK EXISTING REQUESTS
BEFORE MAKING A NEW ONE!
SONIC INSANITY
Radio Show
– on 88.5 WRUR-FM, Rochester, NY
Tuesday, February 26, 1991 from 6pm – 9pm (
FULL SHOW
)
w/Ron "Evil Eye", Mike "The Mercyful One" & guest Jeremy Sleight
►
dead link
1. Tape 1 – Side A (46:22)
2. Tape 1 – Side B (46:07)
3. Tape 2 – Side A (46:03)
4. Tape 2 – Side B (37:10)
Ripped at 320 kbps
During this time the radio show was being monitored by local Police for "Satanic cult messages" due to my (Mike) arrest back in October 1990 for stealing gravestones from Mt. Hope Cemetery. For a few months in late 1990 I laid low and wasn't on the show and Jeremy was Ron's co-host on several shows. But by now I had returned and was on-air again and even mention the police monitoring during the mic break after the Defecation song (**during track #4). I was doing this against the advice of my lawyer and my family. I LOVED doing the show too much and it was all so ridiculous; an empty witch hunt. And I talked Ron into keeping it going without me for a couple months….which he did. Jeremy went on to do "Sudden Death Overtime", a metal show that started in 1992 on 89.7 WITR-FM and ran through the 90's.
Tracklisting
Tape 1 – Side A
:
ANNIHILATOR – Human Insecticide
MORGOTH – Burnt Identity
KREATOR – Intro (Choir Of The Damned) / Ripping Corpse
SEPULTURA – Mayhem
BLOOD FEAST – Cannibal
CELTIC FROST – Visual Aggression
ATHEIST – Beyond
ATROCITY – Life Is A Long And Silent River
SADUS – Oracle Of Obmission
OBITUARY – Find The Arise
DEATH – Within The Mind (
cuts off
)
Tape 1 – Side B
:
(
cuts in
) DEATH – Within The Mind
MORGOTH – Eternal Sanctity
DEICIDE – Carnage In The Temple Of The Damned
NAPALM DEATH – If The Truth Be Known
ATHEIST – No Truth
VACANT GRAVE – Premature Burial
COVEN – Justified Suicide
MORBID ANGEL – Damnation
SABBAT – The Clerical Conspiracy
DREAM DEATH – Dream Death
CANDLEMASS – Through The Infinitive Halls Of Death (
cuts off
)
Tape 2 – Side A
:
(
very end of
) CANDLEMASS – Through The Infinitive Halls Of Death
NECROPHAGIA – Ancient Slumber
CARCASS – Embryonic Necropsy and Devourment
DEMOLITION HAMMER – Infectious Hospital Waste
(
'Posture' PSA read by Ron
)
SODOM – Sodomy And Lust
(
Sonic Insanity I.D.
)
EXHORDER – Desecrator
MORGOTH – Dictated Deliverance
MORGOTH – The Travel
MORGOTH – Selected Killing (
cuts off
)
Tape 2 – Side B
:
(
cuts in
) MORGOTH – Selected Killing
NAPALM DEATH – Vision Conquest
DEFECATION – Side Effects
(**
mic break editorial
)
DEATH – Genetic Reconstruction
MALEVOLENT CREATION – Decadence Within
MORGOTH – Lies Of Distrust
VOIVOD – To The Death
(
End Of Show
)
(
next show, some hardcore show, begins and cuts off
)
Evil Eye in 1991
: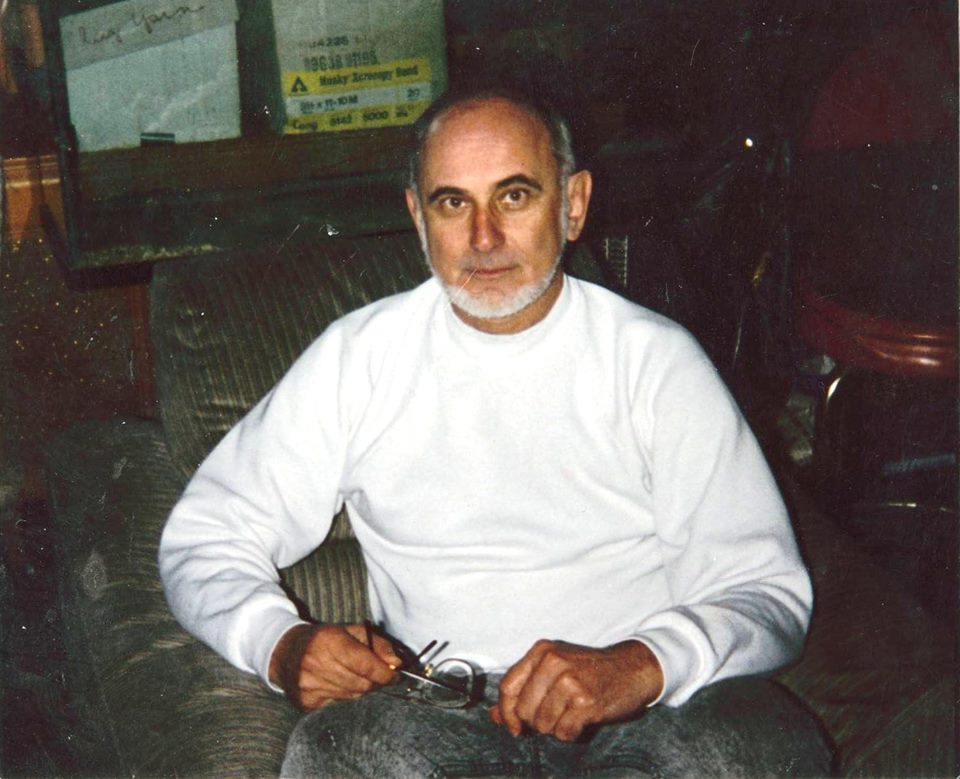 The Mercyful One in 1991
: