11
THIS POST HAVE DEAD LINKS
REQUEST A REUPLOAD

HERE



CHECK SUBMITTED REQUESTS
BEFORE POSTING A NEW ONE!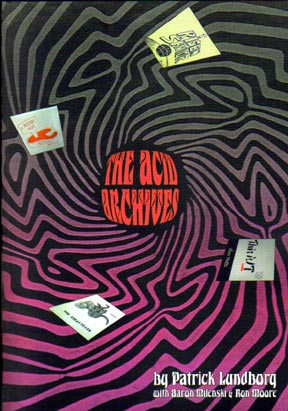 The Acid Archives (2006)
by Patrick Lundborg with Aaron Milenski & Ron Moore
(Lysergia Books LSD25 006BK)
First Printing
PDF Format
►Dead Link
---------------------------------------------------------------------
Focusing purely on LPs, 'The Acid Archives', an extension of lysergia.com, is a 298 page book featuring information and reviews of over 4,000 albums, from the USA and Canada from 1965-1982, the vast majority of which are non-major label pressings.
Don't let the title of the book fool you, whilst there is a good bit of psych covered, the musical range is quite wide.
The main genres are Psychedelia, Garage, Folk & Folk-Rock, Hippie Rock, Progressive Rock, and Hard Rock.
There is also a wide selection of interesting and rare Singer-Songwriter, Harmony Pop, Soft Rock, Lounge, Avant Garde and "Outsider" albums.
What's great about this book is that no matter how much you know about music, how long you've been flipping through stacks of records or how large a collection you have, there is bound to be tons of records written about within 'The Acid Archive's pages that are unfamiliar to you.
And therein lies a lot of the fun of this collection.
It's one of those books that's great to flip through for 20 minutes or so at a time, as enjoyable a read as it is a valuable reference.
This is the first ever comprehensive guide to the vintage musical underground of North America, and opens up a gigantic field of outstanding music that has previously been exclusive and hard to grasp.
Authors Patrick Lundborg, Aaron Milenski and Ron Moore along with a gaggle of contributors have written a truly unique volume.
And while the meat surely lies within the A – Z Acid Archives, don't short change yourself by skipping Patrick Lundborg's explanatory Introduction or any of the the appendices.
You wouldn't want to walk through the rest of your life not knowing 'The 10 most out-there records in The Acid Archives', would you?