21
THIS POST HAVE DEAD LINKS
REQUEST A REUPLOAD

HERE



CHECK EXISTING REQUESTS
BEFORE MAKING A NEW ONE!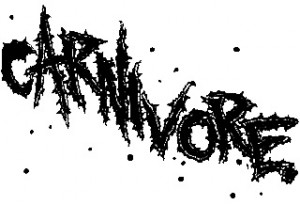 Artist: Carnivore
Release: Live: Lamour's - Brooklyn, NY [02/17/85]
Genre: Speed / Thrash Metal
Country: United States
Bitrate: MP3 128 kbps
►Dead Link
---------------------------------------------------------------------
https://www.metal-archives.com/bands/Carnivore/803
Carnivore is the predecessor to Type O Negative. Wish they would have maintained in this style rather than the path Pete would go down with Type O... Oh Well. The only thing that would make this show better is if they would have performed "...to rid the world of abomination I proclaim my nomination as the Thermonuclear Warrior". Enjoy!
Note: This show was recorded by our resident dj
heavymetalmayhem
! Good job getting the recorder past the security. Where did you hide it? Cheers and thanks for the cool show!
---------------------------------------------------------------------
1. Predator
2. God is Dead
3. Carnivore
4. Armageddon
5. Deliver Us to Evil
6. World Wars III and IV