21
THIS POST HAVE DEAD LINKS.
REQUEST A REUPLOAD HERE

SEARCH REQUESTS BEFORE MAKING A NEW ONE!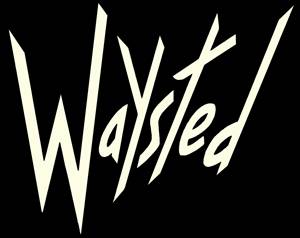 Artist: Waysted
Release: Live in Toronto, ON, Canada Waysted [Bootleg] (1987-03-22)
Genre: Hard Rock / Melodic Heavy Metal
Country: England
Bitrate: 128 WMA
---------------------------------------------------------------------
audience recording, Opening act for Iron Maiden at Maple Leaf Gardens
Thanks to the original uploader
Unsure if this the entire set, but I do remember it was brief and the entire crowd was silent, except for the enthusiastic fans near the stage.
Bruce Dickinson then came onstage afterwards, and was yelling at the crowd how terrible we were and should have given WAYSTED more support and maybe we didn't deserve to see Iron Maiden play.
They seemed lightweight for a Maiden show because where were Waysted's heavy, headbanging songs, like "Love Loaded"?
https://en.wikipedia.org/wiki/Waysted
Waysted is a rock band formed by the UFO bass guitarist Pete Way and the Scottish rocker Fin Muir (Ian Muir) in 1982. Recruiting Frank Noon (formerly with Def Leppard), Ronnie Kayfield and Paul Raymond, Waysted signed to Chrysalis Records and released Vices in 1983.
https://www.discogs.com/artist/381398-Waysted
http://www.spirit-of-metal.com/groupe-g ... -l-en.html
---------------------------------------------------------------------
1. Toy With the Passion
2. Won't Get Out Alive
3. Heaven Tonight
4. How The West Was Won
5. Singing to the Night
6. Heroes Die Young
7. Wild Nights
8. Guitar Solo
9. Walls Fall Down