2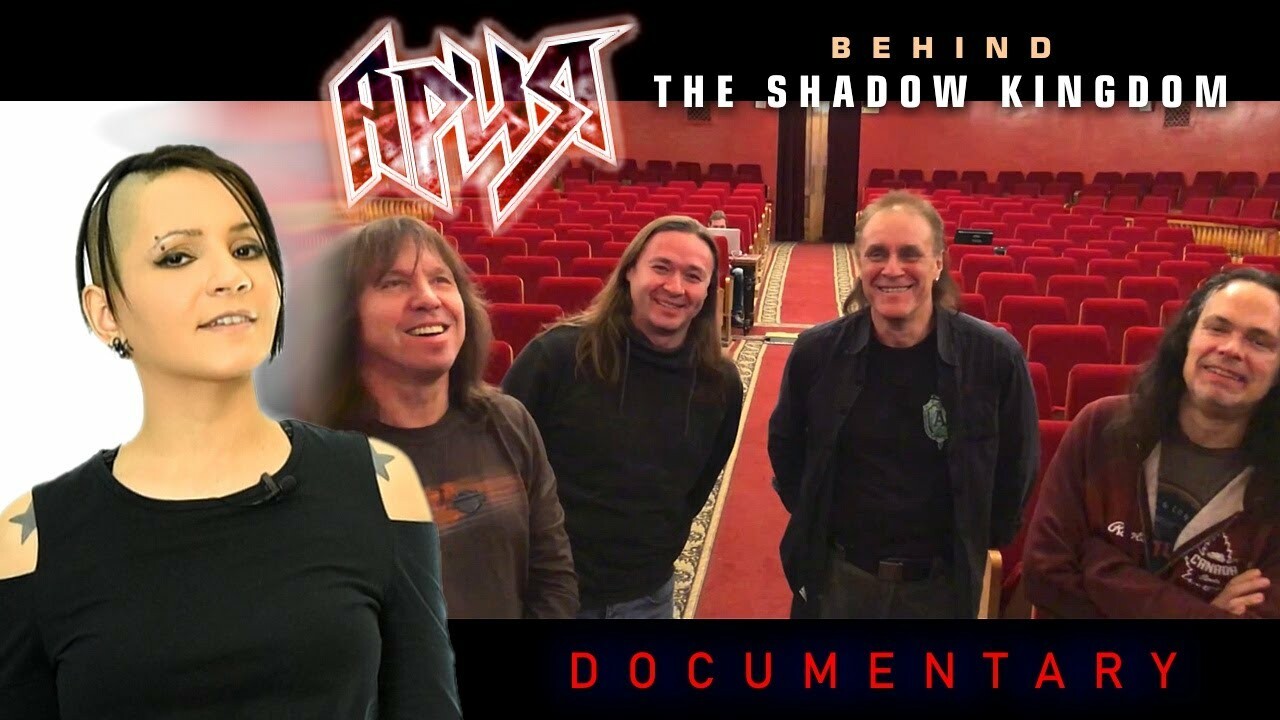 The documentary Behind the Shadow Kingdom about the monumental live DVD/2 CD release Guest from the Shadow Kingdom by Russian metallers Aria is now out on YouTube:
Click here to see it!
The forty-five-minute documentary was created by Brazillian-Norwegian artist Isis Sousa, Tomorrow's Outlook founder and manager Trond Nicolaisen and German KNAC.COM European Correspondent and musician Daniel Höhr. Behind the Shadow Kingdom gives unique and exclusive insights into the making of Aria's landmark show Guest from the Shadow Kingdom filmed on 30 April 2019 in Moscow's packed VTB Arena.

Aria themselves contributed exclusive interviews to this fan documentary. The film features the band talking about the planning and production of the show as well as stunning scenes from Guest From The Shadow Kingdom and commentaries by writers and correspondents from metal media and fans from around the world.

Behind the Shadow Kingdom is presented by artist Isis Sousa, who like the majority of metal fans in the West, came across Aria, who are celebrating their 35th anniversary this year, only recently.
"I didn't know the band, even though I have enjoyed heavy metal now for almost three decades and have worked with metal labels and bands of different countries."
When approached by Norwegian musician Trond Nicolaisen of Tomorrow's Outlook to make a documentary about Aria's latest live release, she "loved the idea instantly", she says.
"The very idea to be able to show and talk about the making of such a huge concert was very appealing to me as metal fan and visual artist."
Trond Nicolaisen's band Tomorrow's Outlook has already worked with Aria's bass player Vitaly Dubinin and drummer Maxim Udalov. As an Aria fan since the late 1990s, Trond managed to the promotion of Aria's latest studio album Curse of the Seas and the live release Guest from the Shadow Kingdom for the West almost single-handedly. He says:
"Behind The Shadow Kingdom is just another way to present Aria to a western audience. They are definitely among the hardest working heavy metal bands in the business, and I would love to see them receive more recognition on a global scale. No one deserves it more."
KNAC.COM European Correspondent Daniel Höhr has been a fan of Aria since the early 1990s.
"It is amazing to see how people from literally all around the world connected to contribute to this project and it was a great honour to work closely with the band. There is a growing appreciation of Aria's music in the West and one feels part of a huge family of Aria fans. Apart from the stunning show and great music, I think this aspect of how people from all corners of the world unite with Aria comes across really well in our documentary."
When approached to take part in the documentary, Aria's musicians joined in immediately and agreed to answer interview questions while on tour. Says Aria's Vitaly Dubinin:
"As a band, we are very excited to be involved in such an interesting project. We haven't experienced anything like this ever before. Reviews from the western audience were very positive. It seems that everyone enjoyed the Guest of the Shadow Kingdom concert. We are very much looking forward to watching this video to remember that day once again. We would like to thank all our fans and media from the West who keep supporting us strongly. We hope to see you soon live. Stay heavy!"