[BlackMetal] Thakandar - Hinter dem Schatten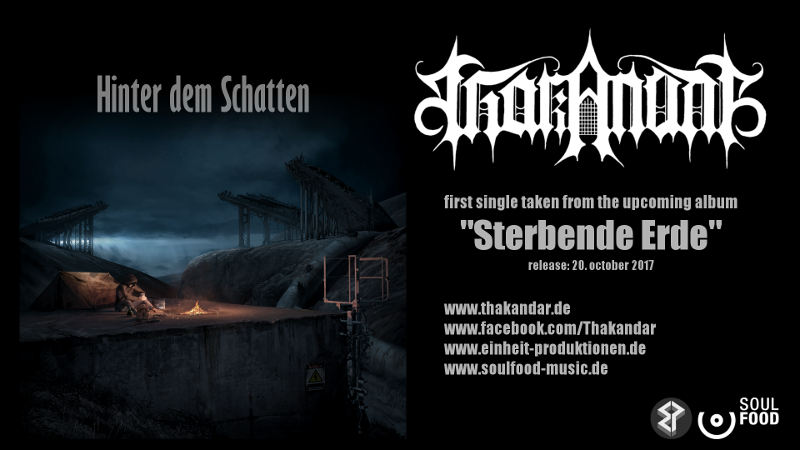 Thakandar - "Sterbende Erde"
Hi, my name is Sebastian and I am the lead vocalist of Thakandar.
Our band hailing from Osnabrück / Germany was founded in 2008 and has taken its name from an evil-infested region in Robert Jordan's fantasy epic "Wheel of Time". In contrast to their previous demos the new album "Sterbende Erde" (Dying Earth), produced by Markus Stock at the sound forge of Studio E, clearly leans towards Melodic Black Metal.
It tells the story of an extinct civilization in a post-apocalyptic of a possible future. The concept was inspired by Stephen King´s "Dark Tower" and Dan Simmon's "Hyperion Cantons / Endymion" among others.
"Sterbende Erde" will released October 20th 2017 by Einheit Produktionen.
A first track entitled "Hinter dem Schatten" is available at this location:
Rock on!
http://www.thakandar.de
|
http://www.facebook.com/Thakandar
|
http://www.einheit-produktionen.de
|
http://www.soulfood-music.de