12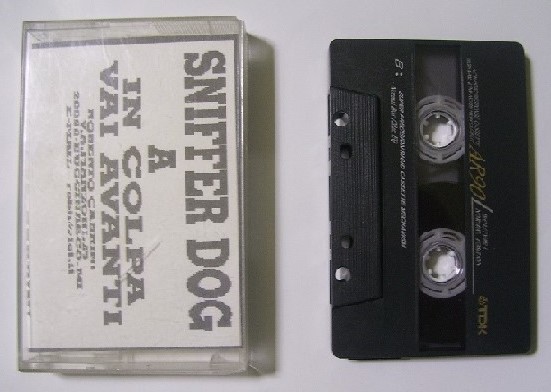 Band: Sniffer Dog
Country: Italy (Buccinasco/Milano)
Genre: Alternative/Nu Metal
Release: Demo tape
Title: Sniffer Dog
Year: Unknown/199X ???
Bitrate: mp3 - 320 kbps
Info:
Bulldozer disbanded in 1990 and the drummer Cabrini relocated
in the U.S.A. until 1992 when he returned to Italy; here later
he formed Sniffer Dog (a band in the vein of Korn,Soulfly etc.)
releasing only this demo tape before quitting,year and the rest
of the line up are still unknown...
Line up:
Rob "Klister" Cabrini - vocals,drums (former Bulldozer)
Tracklist:
1 - In Colpa
2 - vai Avanti
Hidden Link