11
THIS POST HAVE DEAD LINKS
REQUEST A REUPLOAD

HERE



CHECK EXISTING REQUESTS
BEFORE MAKING A NEW ONE!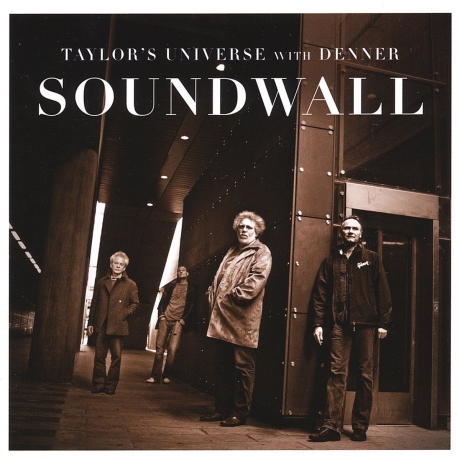 Artist: Taylor's Universe With Denner
Release: Soundwall (2008)
Genre: Progressive Rock/Jazz Rock/Fusion/Instrumental
Country: Denmark
Bitrate: 320 kbps
►Dead Link
---------------------------------------------------------------------
TAYLOR'S UNIVERSE WITH DENNER - Soundwall (2008) Denmark
Marvel Of Beauty Records MOBLP 018
Michael Denner - Guitars (BRATS, DANGER ZONE, MERCYFUL FATE, KING DIAMOND, ZOSER MEZ, JACK CRACKER, FORCE OF EVIL, ART CINEMA, DENNER'S TRICKBAG, DENNER/SHERMANN)
Karsten Vogel - Soprano, Alto & Tenor Saxes (BURNIN' RED IVANHOE, SECRET OYSTER, MERMAID, GRAND DANOIS, BIRDS OF BEAUTY, TAYLOR'S UNIVERSE, TAYLOR'S FREE UNIVERSE, VOGEL STEINMETZ QUARTET)
Robin Taylor - Guitars, Bass, Piano, Organ, Mellotron, Synthesizers, Stringman, Toy Keyboard, Glockenspiel, Percussion, Voice, Tapes & Treatments (TAYLOR'S UNIVERSE, TAYLOR'S FREE UNIVERSE, ART CINEMA)
Rasmus Grosell- Drums (ROBIN TAYLOR, TAYLOR'S UNIVERSE, KRUMP, MASTODONTERNE)
Louise Nipper - Voice (ROBIN TAYLOR, THE DUO, TAYLOR'S UNIVERSE, ART CINEMA)
Victoria Bjerre - Little Voice (on Aspx)
Here's what you can easily call one of the biggest and most mindblowing surprises of 2008.
'Soundwall' is the latest release from Danish avant-jazzers TAYLOR'S UNIVERSE, but you'll notice the name of the band this time around includes a little "...with DENNER" at the end.
Well, that "Denner" just happens to be legendary guitarist Michael Denner from MERCYFUL FATE & KING DIAMOND!
Certainly, you wouldn't expect this Heavy Metal veteran to be laying down his Hard Rock licks on a release from Robin Taylor, Karsten Vogel, and Rasmus Grosell, but he has joined his fellow musicians from Denmark for an album that is completely different from what Denner or Taylor's Universe have ever recorded before.
If you are expecting more free-jazz/avant-garde material from Robin & Co., guess again.
This is more along the lines of dense instrumental prog, with more than a fair share of jazz-fusion, sprinkled with a healthy dose of Denner's searing guitar solos.
Interestingly enough, the guitarist opts for more of the melodic legato solos here, and lets Taylor go bezerk on the metal sounding leads.
There's only six tracks on this one, totalling roughly 42 minutes, but it's an exciting ride all the way through.
Tunes like 'Tag Attack' and 'Step Aside' show a melodic side to the songwriting of Robin Taylor, yet still contain plenty of musical fireworks that let each musician stretch out.
'Totally Greek' starts off as a gorgeous piece with lush keyboards from Taylor and layers of drums & percussion from Grosell, before Denner explodes into the mix with a lethal guitar solo, and 'Sandwich' is a funky jazz piece featuring Vogel's haunting sax lines and popping bass grooves from Taylor.
The melodies on this one are quite addicting, and prog fans will love the waves of ominous Mellotron that float all about the mix.
The band goes for straight ahead prog with a fusion edge on 'Aspx', Denner's guitar full of beefy tone with the right amount of sustain, and Taylor's keyboards adding plenty of symphonic qualities.
Robin Taylor has released quite a few albums over the last decade either on his own or with Taylor's Universe and TAYLOR'S FREE UNIVERSE, and I've heard most of them, but I think 'Soundwall' is easily one of his best.
Not only is the playing here pretty remarkable throughout, but there's a cohesiveness to the writing that really stands out, the music daring without resorting to endless improvisations and noodling, and the arrangements melodic and memorable.
I'm not sure if Michael Denner was the final piece to the puzzle, or if Taylor just decided it was time to create music that followed a tighter formula, but any way you look at it, 'Soundwall' is an absolute winner.
Review by Robin Pardo
From
http://seaoftranquility.org/
art & txt included
---------------------------------------------------------------------
01. Tag Attack
02. Step Aside
03. Out of Season
04. Totally Greek
05. Sandwich
06. Aspx