14
THIS POST HAVE DEAD LINKS.
REQUEST A REUPLOAD HERE

SEARCH REQUESTS BEFORE MAKING A NEW ONE!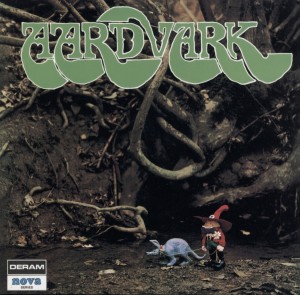 Artist:
Aardvark
Release:
Aardvark
Genre:
Crossover Prog
Country:
UK
Bitrate:
MP3 320 kbps
---
This is my first post, it is the first album in my 1970 folder of which I have about 100 hundred releases. If you like 70's Progressive / Kraut / Psychedelic / Avant Garde Rock I have tons and would be happy to share. Let me know. Enjoy.
Info
(From Prog Archives): "A prog act without a guitar player? That's exactly what this early 70's British foursome is. Originally, they became known mainly because Paul Kossof and Simon Kirke played in the band before leaving to form legendary band FREE. From then on, AARDVARK were mostly a studio act and by the time they recorded their only album, the line-up consisted of Stan Aldous (bass), Frank Clark (drums), Steve Milliner (keyboards, recorder, vibraphone) and Dave Skillin (vocals). Comparisons are not easy but one could probably say their music has the power of EMERSON, LAKE & POWELL mixed in with a little R&B à la PROCOL HARUM and early MOODY BLUES. Shades of GRYPHON, GREENSLADE and PINK FLOYD are also present." (From Prog Archives)
---
Tracklist
1. Copper Sunset
2. Very Nice Of You To Call
3. Many Things To Do
4. The Greencap
5. I Can't Stop
6. The Outing-Yes
7. Once Upon A Hill
8. Put That In Your Pipe And Smoke It
►Dead Link